The House Freedom Caucus came out against Speaker Mike Johnson's plan to avert a government shutdown on Tuesday, which he must now pass with Democratic support. 
"The House Freedom Caucus opposes the proposed 'clean' Continuing Resolution as it contains no spending reductions, no border security, and not a single meaningful win for the American People," the hardline conservatives said in a statement released Tuesday morning. "Republicans must stop negotiating against ourselves over fears of what the Senate may do with the promise 'roll over today and we'll fight tomorrow.'" 
"While we remain committed to working with Speaker Johnson, we need bold change," the group added.
The Nov. 17 deadline to fund the government is Johnson's first major legislative test as speaker. 
DEMOCRAT SUPPORT CRITICAL FOR JOHNSON'S PLAN TO AVOID SHUTDOWN AMID GROWING GOP OPPOSITION
The Louisiana Republican on Sunday proposed a short-term government funding extension known as a continuing resolution (CR) that would keep the government open. But the bill has no spending cuts, and GOP hardliners say they will not vote to keep spending at current levels – which were set by the previous, Democratic-controlled Congress. 
With their narrow House majority, Republican leadership can only afford four defections to pass something on party lines. 
But at least five GOP lawmakers were publicly opposed to Johnson's plan as of Monday morning, and now dozens more have joined them with the Freedom Caucus' official position declared.
Even if the House were to pass a funding bill with conservative policy riders and significant spending cuts, the bill would go nowhere in the Democratic-controlled Senate.  
SPEAKER JOHNSON DRAWS BATTLE LINES AHEAD OF GOVERNMENT SPENDING SHOWDOWN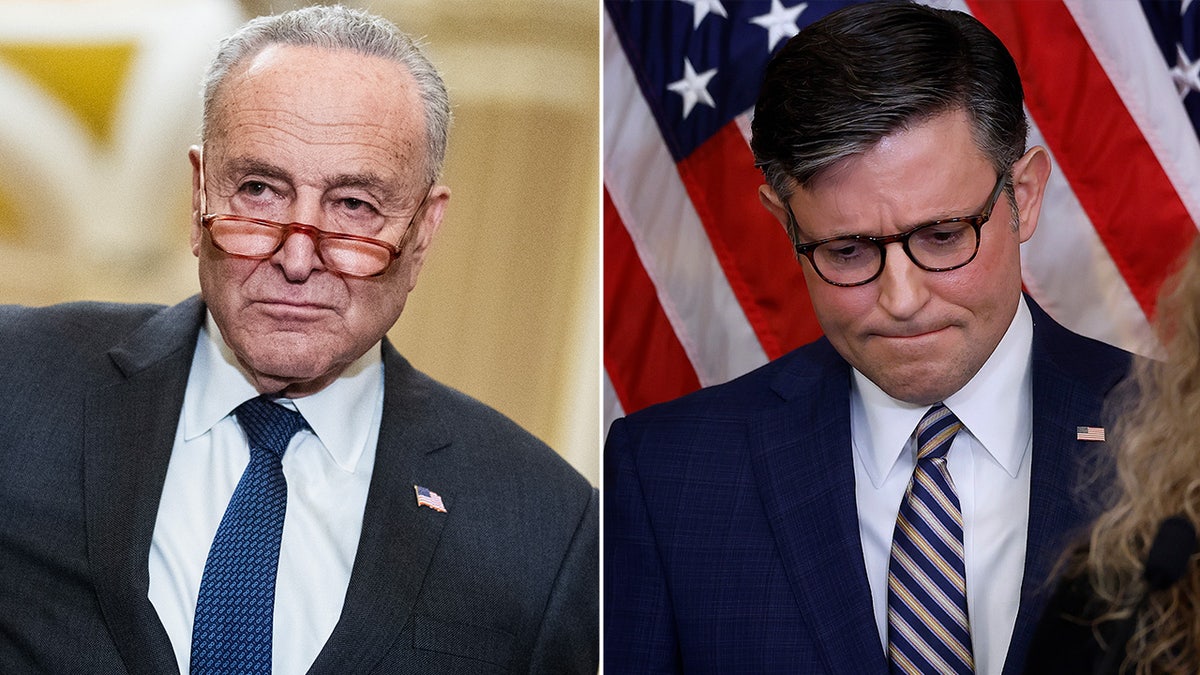 "Speaker Johnson and the House GOP should learn from the fiasco of a month ago: Hard right proposals, hard right cuts, hard right poison pills that have zero support from Democrats will only make a MAGA government shutdown more likely," Senate Majority Leader Chuck Schumer, D-N.Y., warned last week.
Johnson's plan would create two separate deadlines for funding different parts of the government to set up more targeted goals to work toward.
It first forces lawmakers to reckon with some of the traditionally less controversial appropriations bills – those concerning military construction and Veterans Affairs; Agriculture; Energy and Water; Transportation and Housing and Urban Development. The remaining eight appropriations bills must be worked out by Feb. 2.
An official position from the Freedom Caucus requires 80% support from the group's roughly three dozen members, but it does not mean every one of them opposed Johnson's plan. 
REPUBLICANS TALKING WITH DEMOCRATS TO GAUGE WHERE VOTES MAY LIE TO PASS SPENDING BILL, AVOID SHUTDOWN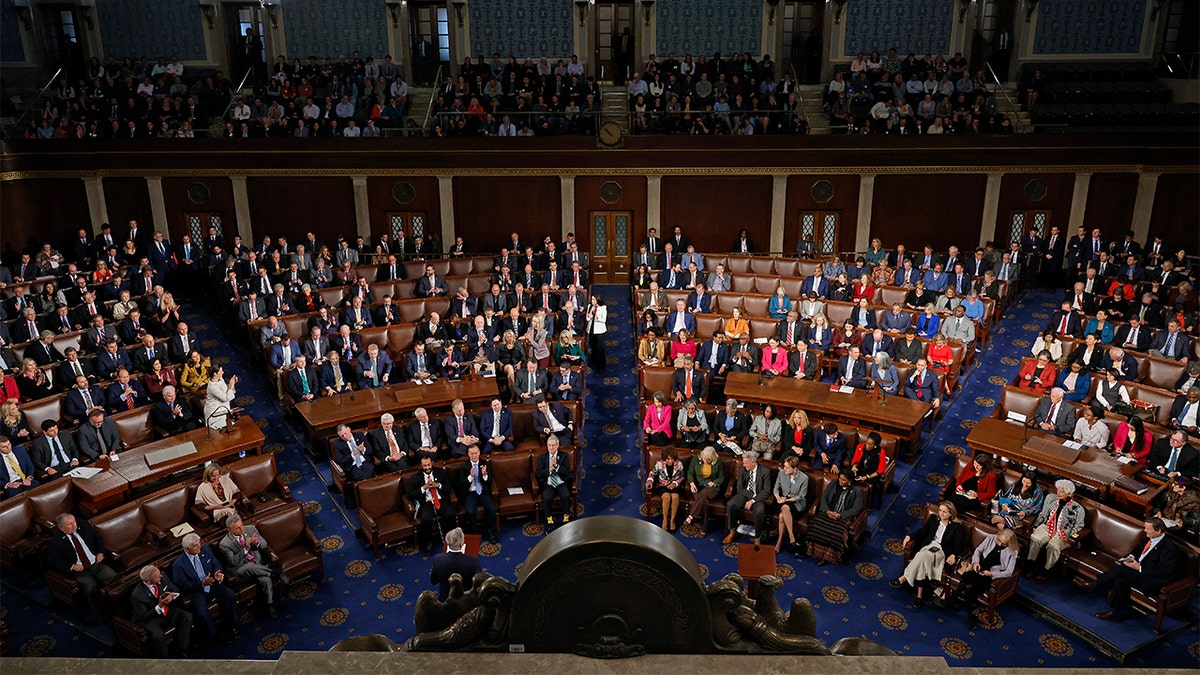 Some Freedom Caucus members have voiced support for the two-step approach, including Rep. Andy Harris, R-Md., who called it "a way to get the broken appropriations process back on track without resulting in a massive omnibus spending bill." 
Fox News Digital is told that the Democratic leadership team is trying to determine where its members stand.
CLICK HERE TO GET THE FOX NEWS APP
The endorsement of the bill by Schumer helped ease some fears of many Democrats, Fox News Digital was told.
The House is expected to hold at least a procedural vote to advance the bill on Tuesday. 
Fox News Digital's Elizabeth Elkind, Stepheny Price and Chad Pergram contributed to this report.