North Andover, Massachusetts, officials approved a permit Monday, allowing a Palestinian flag to be flown on the North Andover Town Common, according to reports.
Boston 25 News reported that the black, white, red and green flag was raised Tuesday morning and will remain in place until Dec. 7.
Residents attended a board meeting that had to be rescheduled because of reported "threats of litigation as well as public safety concerns," both in favor and opposition of the flag being put on display on town property.
GOP LAWMAKER SEEKS CURB ON NON-US FLAGS IN CONGRESS AFTER TLAIB OFFICE PICTURED WITH PALESTINIAN BANNER
One resident, Salma Boulal, attended the meeting and said if Israel gets to fly its flag in the North Andover common, Palestinians deserve the same right, the news station reported.
To ensure order was upheld, police were present at the meeting in large numbers.
Town Manager Melissa Rodrigues reportedly said an application to fly the flag was submitted to the town Oct. 16, about six hours before town officials updated its policy on flying flags.
REP. RASHIDA TLAIB, CRITIC OF ISRAEL, BREAKS SILENCE ON HAMAS ATTACKS AS ISRAELI DEATH TOLL CLIMBS OVER 600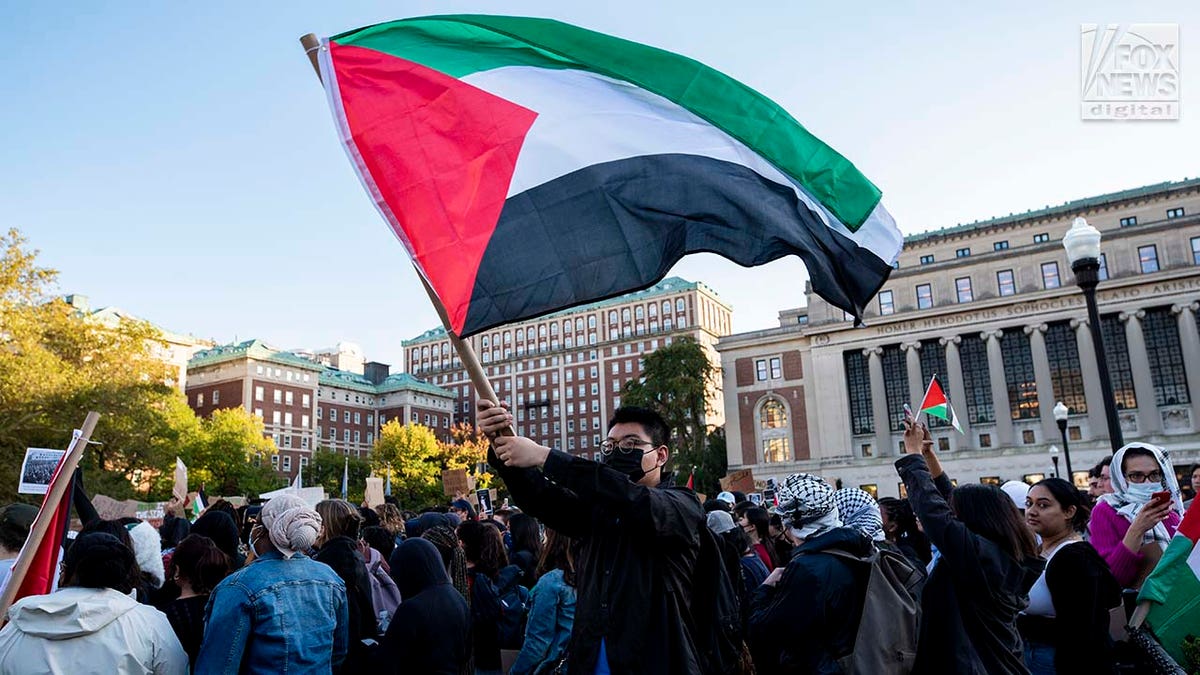 Prior to the change, the policy allowed a town resident to apply to fly a flag on the town's flagpole.
Rodrigues said the application resulted in the flagpole being considered for a public forum, though the subject of a flag cannot be considered when reviewing an application presented under the old policy.
OBAMA CALLS FOR END OF 'OCCUPATION,' SECURITY FOR ISRAEL, STATE FOR PALESTINIANS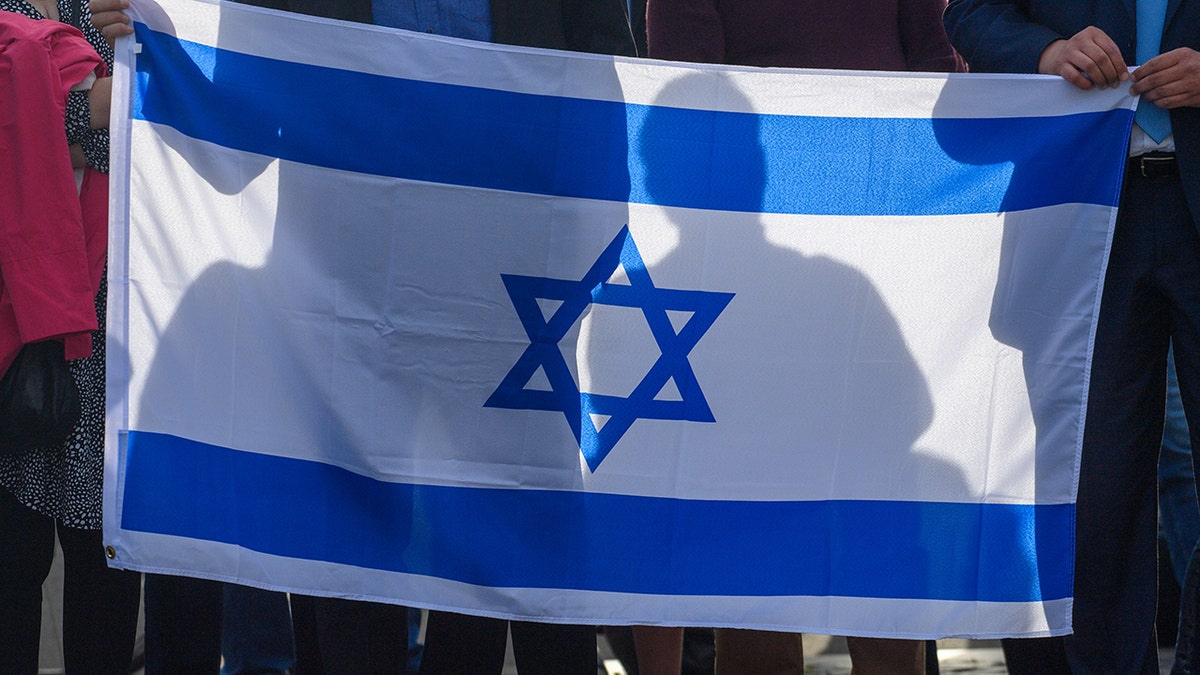 Under the new policy, the use of the flagpole is limited to statements of governmental speech, the station reported, which goes along with a U.S. Supreme Court decision in Shurtleff v. Boston.
"According to the decision in the Shurtleff case, the Town may not prohibit a flag to be flown based on its content, its meaning or its message," Rodrigues wrote. "This limitation on the Select Board's discretion indicates that denial of a resident's flag application under the prior policy places the Town in jeopardy of legal action."
CLICK HERE TO GET THE FOX NEWS APP
The news station also reported that the town has allowed an Israeli flag to fly in the Town Common since early October, when Hamas launched an attack on Israel.
North Andover isn't the only Massachusetts town to OK raising the Palestinian flag in the public square. Last week, the state's second-largest city, Worcester, flew the Palestinian flag in front of City Hall, according to the Worcester Telegram & Gazette.
And like in North Andover, the Israeli flag had a week-long run in Worcester last month after the Oct. 7 Hamas terrorist attacks in Israel.