FIRST ON FOX: House Republicans announced Thursday that they are probing the Biden administration over its proposed menthol cigarette ban, which is expected to be finalized in the coming weeks.
In a letter to senior White House officials, House Small Business Committee Chairman Roger Williams, R-Texas, and Rep. Dan Meuser, R-Pa., expressed concern about the proposed regulations and listed a series of questions about the rulemaking process. They urged the administration to consider the proposal's "significant economic impacts on small entities" and potential "fueling of illicit markets" that would result.
"Unfortunately, the Biden administration has proposed another rule that would disproportionally harm our nation's small businesses," Williams — who led the letter to Office of Management & Budget Director Shalanda Young and Office of Information & Regulatory Affairs Administrator Richard Revesz — told Fox News Digital in a statement. 
"Banning menthol cigarettes would result in an estimated loss of $2 billion dollars in sales at convenience stores across the country and would simply create a black market for these products," he continued. "It is my hope that Director Young and Administrator Revesz reject this rule and allow small business to operate without government interference."
CONSERVATIVE GROUP UNLEASHES 6-FIGURE AD CAMPAIGN TARGETING BIDEN'S MENTHOL CIGARETTE BAN
Williams and Meuser noted in their letter that, under the Regulatory Flexibility Act, agencies are required to analyze proposed rules and assess whether they will have a significant economic impact on a substantial number of small businesses. They added that the federal government's analysis showed such a significant impact, supporting data released by the National Association of Convenience Stores (NACS).
According to the NACS, which sent a letter to President Biden opposing the proposal on Nov. 8, the rule would lead to a reduction of $72,285 a year in non-tobacco sundry sales and $160,107 a year in tobacco product sales for the average convenience store nationwide. Overall, the convenience industry would collectively lose $2.16 billion in sales.
BIDEN ADMIN'S PROPOSED MENTHOL CIGARETTE BAN COULD BECOME LIABILITY IN 2024: 'UNINTENDED CONSEQUENCES'
"Prohibition has never worked," Javier Palomarez, the president and CEO of the United States Hispanic Business Council (USHBC), another group opposing the proposal, said in a statement this week. "The proposed menthol ban flies in the face of American voters and is poised to dismantle a sizable portion of our economy as tax-paying, law-abiding and job-creating convenience stores rely on these products for 30% of their sales."
"Further, the tobacco industry as a whole supports over 600,000 jobs and $40 billion in wages. This economic activity contributes over $45 billion annually in federal and state taxes, a significant amount of which goes to fund our public schools," said Palomarez. "The ban will also create an illegal market, shifting sales and revenue away from innocent, small businesses and hand Mexican cartels a new revenue source."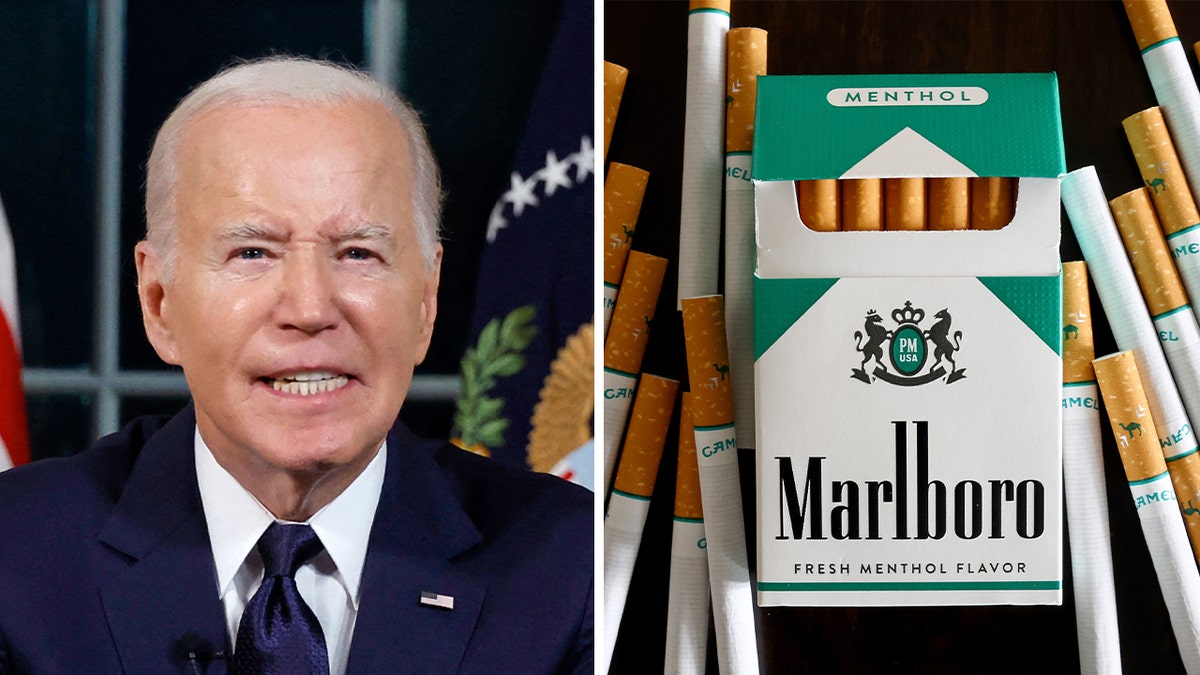 In April 2022, the FDA issued product standards to prohibit menthol as a characterizing flavor in cigarettes and prohibit all characterizing flavors other than tobacco in cigars. The agency said the move would reduce disease and death from tobacco product use by reducing youth experimentation and addiction, and increasing the number of smokers that quit.
Tobacco smoking remains the lead cause of preventable death nationwide, according to the FDA. In proposing the rules, the FDA cited its congressional authority to adopt tobacco product standards.
EX-LAW ENFORCEMENT OFFICIALS WARN BIDEN'S MENTHOL CIGARETTE BAN COULD 'CREATE A VACUUM' FOR MEXICAN CARTELS
Last month, the FDA sent the proposed regulations to the White House Office of Management and Budget for review, a final step in finalizing and eventually implementing the menthol cigarette ban. Brian King, the director of the FDA's Center for Tobacco Products, previously told Fox News Digital that the move means the proposal reached its "final step of review for regulatory documents."
"The proposed rules would help prevent children from becoming the next generation of smokers and help adult smokers quit," Health and Human Services Secretary Xavier Becerra said after the rule was proposed. "Additionally, the proposed rules represent an important step to advance health equity by significantly reducing tobacco-related health disparities." 
In addition to NACS and USHBC, regional organizations representing convenience store operators, and other national business groups like the Convenience Distribution Association have lined up in opposition to the proposal. Lawmakers including Sens. Tom Cotton, R-Ark., and Kyrsten Sinema, I-Ariz., have also pushed back on the regulations.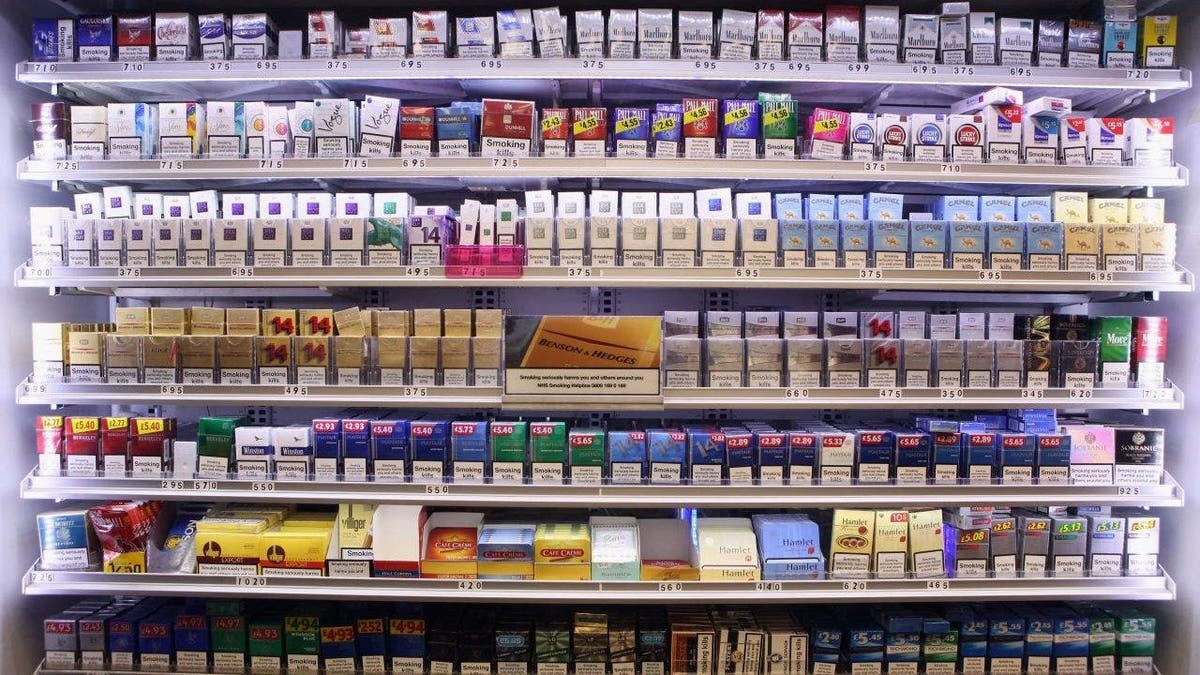 Menthol cigarettes represent 34% of total cigarette sales, and flavored cigars account for 51% of cigar sales in convenience stores, NACS data showed. In addition, consumers who purchased menthol cigarettes and flavored cigars also purchased $10.7 billion in other non-tobacco products during visits to convenience stores last year.
Additionally, a Tax Foundation analysis conducted in 2022 concluded the restriction would cost the federal government $1.9 billion and state governments a total of $4.7 billion, given the high tax rates on cigarettes.
However, proponents of the proposed action said it could lead to reduced tobacco use and ensure positive health outcomes.
CLICK HERE TO GET THE FOX NEWS APP
"Once finalized, rules to end the sale of menthol cigarettes and flavored cigars rule will be the most significant actions that the FDA's Center for Tobacco Products has taken in its 14-year history. The American Lung Association is eager for these lifesaving rules to be implemented and urges the White House to finalize these rules before the end of the year," American Lung Association CEO and President Harold Wimmer said last month.
"The science and data are clear. Ending the sale of menthol cigarettes and flavored cigars will save lives," Wimmer continued. "It will also help reduce the unjust disparities in tobacco use caused by the tobacco companies targeting certain communities with menthol cigarettes."
The NAACP, 100 Black Men of America Inc., U.S. Conference of Mayors and Campaign for Tobacco-Free Kids have also signaled support for the FDA's proposal.