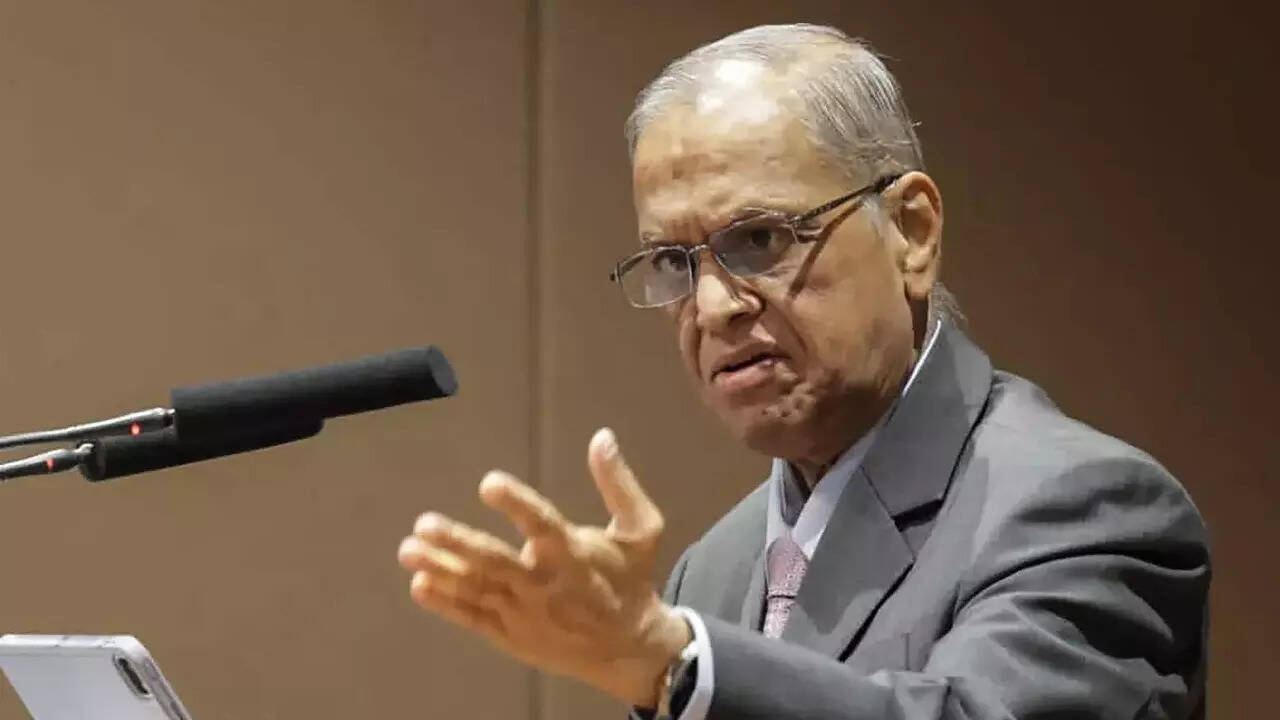 Infosys founder NR Narayana Murthy has lauded the Narendra Modi government's National Education Policy (NEP), calling it an "excellent idea". Commending the Modi government for the NEP, Murthy in an interview with ET, highlighted the need for a deeper focus on fostering invention and innovation within the Indian mindset. To achieve this, efforts must extend beyond the surface level to encompass primary and secondary education, he said.
Murthy said that almost every developed nation leverages inventions and ongoing innovations to enhance citizens' lives and maintain low unemployment rates.Cultivating a pro-invention mindset is crucial for India to replicate these successes, he believes. Encouraging young individuals to generate innovative ideas will result in job creation which in turn will propel India toward reducing unemployment, he said.
"I congratulate the Modi government for thinking of this National Education Policy. It's an excellent idea, in the right step," Murthy said. "But as I pointed out, this process of making the Indian mind embrace invention and innovation, even more than what we do today, requires us to work not just at the superstructure level, but also at the primary and secondary school level," Murthy explained.Asked about how states have been ambiguous about the adoption of NEP, Murthy said that it's essential not to let skepticism from some people deter us from pursuing new ideas. "I have no doubt at all that those people too have the best intention for India, they are also as patriotic as you and me. Therefore, our job is to sit down with such people, provide data and facts to them and very gently and courteously sell them the value of NEP. I have not come across a single Indian politician who is not interested in making India a better place," he said.
Should Indians heed Infosys founder Narayana Murthy's call and work 70 hours a week? Here's the social media verdict
According to the veteran, India should look to train its retired teachers. Murthy is of the view that investment in training retired teachers can play a pivotal role in shaping a future generation. "If we train our teachers with the help of highly accomplished retired teachers at $20 billion for 20 years, it would be a very important contribution from our governments to create a future generation," he said.