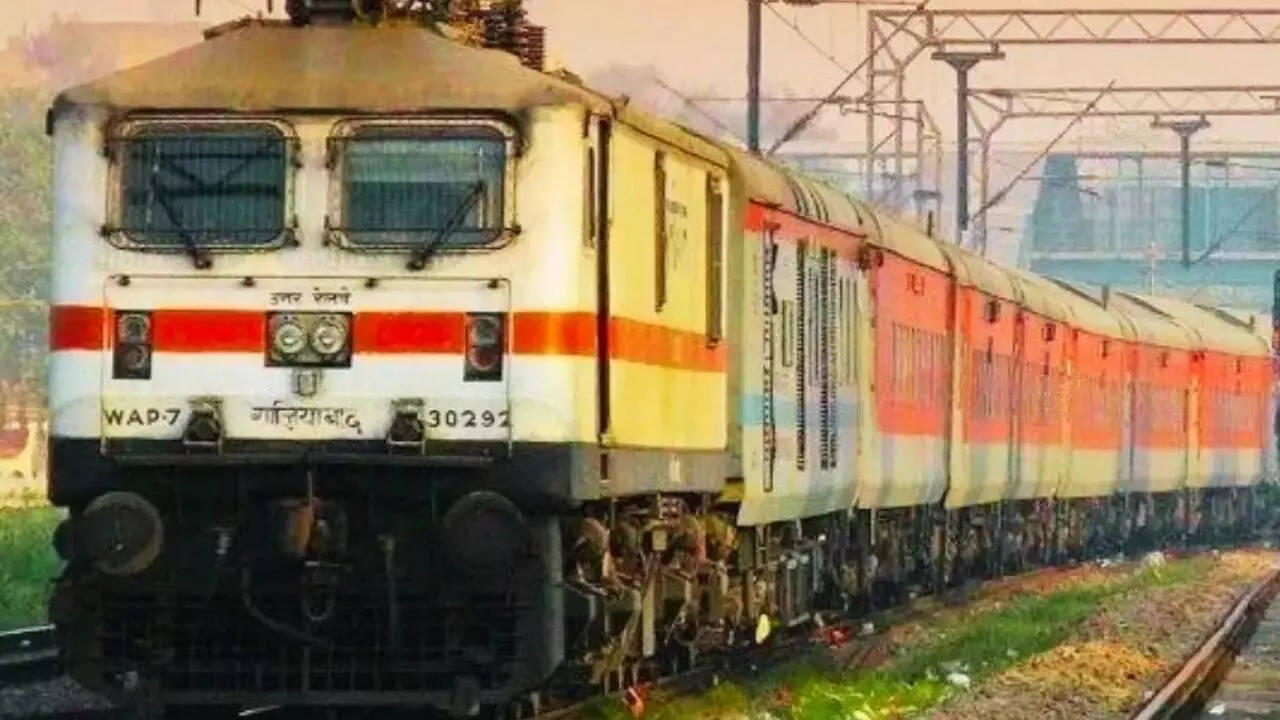 NEW DELHI: Indian Railways has set its sight on running 3,000 additional mail, express and passenger trains on its network in the next 4-5 years to tackle the perennial problem of wait-listed tickets. Currently, around 800 crore passenger trips are undertaken annually and this is likely to touch 1,000 crore in the next five years, which will require massive expansion.
Currently, it operates 10,748 mail, express and passenger compared to 10,186 before the Covid-19 pandemic.Officials said the plan to add more trains and augment track capacity is aimed at ensuring every passenger gets a confirmed ticket when they book a journey by 2027-28.
Top railway ministry officials said the plan has been prepared considering the rise in passenger demand across the country. They added that steps also are being taken to introduce more push-pull trains that can accelerate and decelerate fast and reduce travel time on long routes by 2-5 hours.
Railway minister Ashwini Vaishnaw said the transporter will continue to introduce more Vande Bharat trains, modern LHB coaches and push-pull trains while annually around 4,000-5,000 km of new track will be laid as well to meet the requirement of operating more trains. "Our focus is to bring down the overall travel time and increase the capacity to run more trains to cater to the growing demand," he said.
Currently, about 5,000 LHB coaches, equivalent to 225 trains, are being manufactured annually. Soon more trainsets (entire train or rake) with locos will be manufactured by railways at the Banaras Locomotive Works.
"One of the major focuses will be on introducing more push-pull trains, which have locos on both ends, on long routes. Our analysis shows that running such trains on the Delhi-Kolkata route can cut down travel time by 2-2.5 hours. On other long routes such as Delhi-Chennai, there can be a saving of around five hours," said an official.
Sources said the fare in these push-pull trains could be 10-15% more than other mail, express trains.
Meanwhile, officials said that during the current festival season, the railways has operated 2,423 trips of special trains since October 1, carrying 36 lakh passengers. "Last year during October 1 and December 31, which is peak demand period, there were 2,614 trips. This year, we have increased it by three times and there will be a total of 6,754 trips to clear the rush," said an official.
New Delhi Railway Station witnesses massive crowd ahead of 'Chhath Puja'