At least one person is believed to have died after a powerful undersea earthquake with a 6.7 magnitude struck the Philippines.
The tremor, which lasted several seconds, occurred around 16 miles (26km) off Burias at the southern tip of the archipelago, the US Geological Survey said.
The Office of Civil Defence said it was investigating a report that one person had died.
Scientists said no tsunami was expected, but residents were advised to be on alert for aftershocks and damage.
The quake caused ceilings to collapse at a school and in two shopping centres, as pillars swayed and terrified shoppers screamed and cowered in fear.
Videos on social media showed ceilings falling at the SM City General Santos mall and the Robinsons GenSan mall, which both announced temporary closures.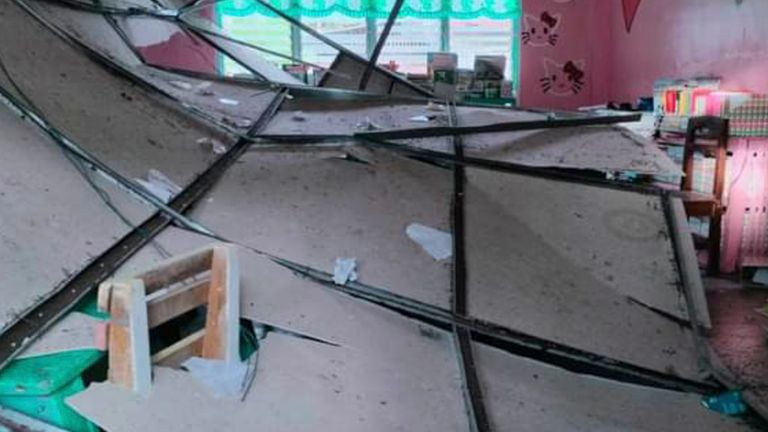 Radio announcer Leny Aranego, of General Santos city in South Cotabato, said the strong earthquake cracked walls and toppled some computers from desks.
Meanwhile, passengers at an airport in the city were evacuated to the tarmac.
Footage on social media appeared to show some buildings being evacuated – as well as cracks forming on some roads.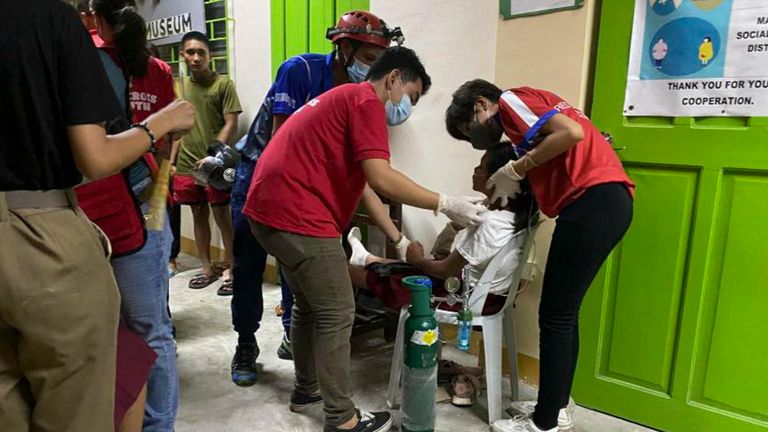 The presidential palace said President Ferdinand Marcos Jr had instructed government agencies to ensure the safety and wellbeing of everyone affected by the earthquake.
The president tweeted that officials are "actively responding to ensure the safety of our citizens".
Read more on Sky News:
Radio presenter shot dead during live show
Philippines warns Beijing in South China Sea row
The Philippine Institute of Volcanology and Seismology said it happened at a depth of six miles (10km).
The Philippines lies on the "Ring of Fire", a belt of volcanoes circling the Pacific Ocean that is prone to earthquakes.
At least four people died and dozens were injured after an earthquake hit in July last year – setting off landslides and damaging buildings.
Two hospitals in the capital, Manila, were evacuated as the tremor unleashed a trail of destruction, with one victim hit by falling cement slabs at his home in the northern province of Abra.