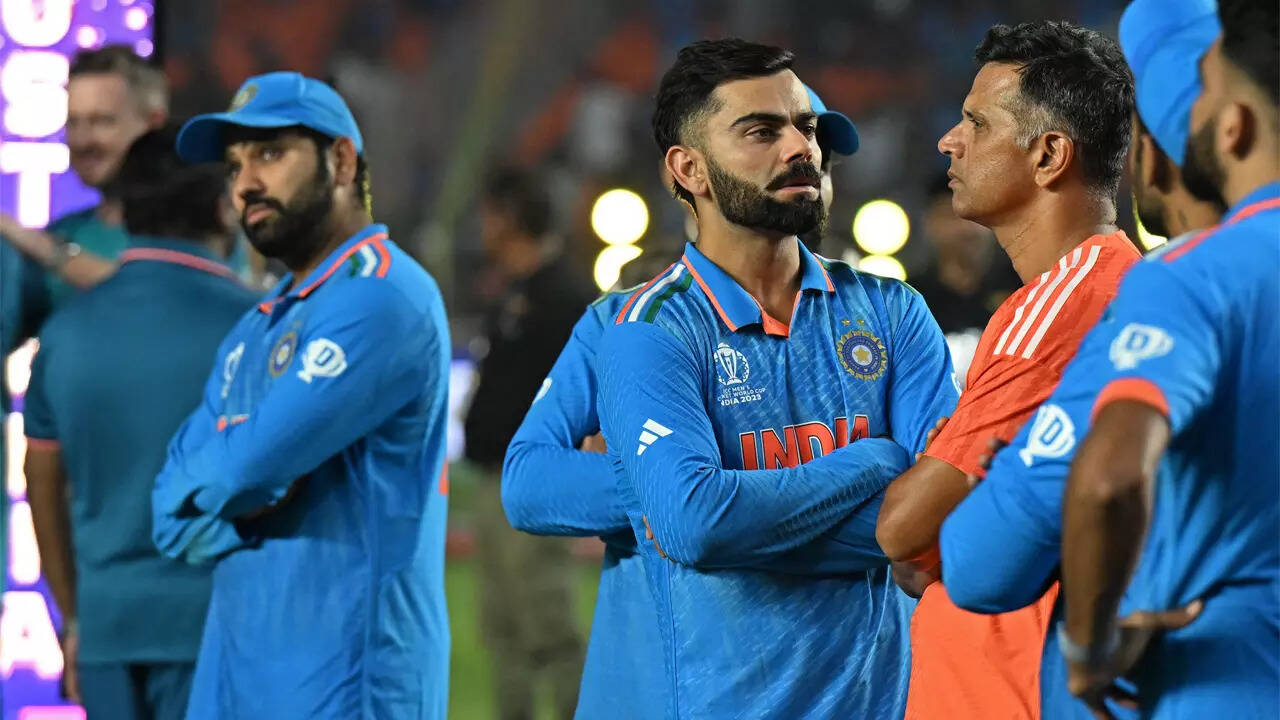 NEW DELHI: The dream of ending their ICC trophy drought remains elusive for Team India as they stumbled at the final hurdle, succumbing to a six-wicket defeat against Australia in the World Cup final on Sunday.
Rohit Sharma came within reach of becoming the third Indian captain, following Kapil Dev and MS Dhoni, to lift the ICC World Cup trophy. However, Australia outperformed the hosts in all departments of the game.
Rohit also garnered praise from all quarters for his aggressive style of batting that helped India set the tone early in the game throughout the tournament.
Head coach Rahul Dravid lavished praise on Rohit saying he has showcased exceptional leadership qualities and demonstrated his commitment to leading by example.
"Rohit has been an exceptional leader. He has got the dressing room, always available for any conversations. He has given a lot of time & energy in this campaign. Even with his batting, he has always set the tone for us. He wanted to lead by example," Dravid said while addressing the press conference.
Australia beat India by 6 wickets, win record-extending 6th title | World Cup 2023 Final | INDvsAUS
Dravid also expressed empathy for the players and underscored the sacrifices and efforts they dedicated to their journey to the World Cup final.
"The boys are disappointed. There are a lot of emotions in the dressing room. It was tough to see them as a coach. You get to see their sacrifices and the effort they have put in. I am sure the sun will come up tomorrow morning, we will reflect and learn from it. If you don't go through such matches then you won't enjoy the highs," he added.
Dravid's tenure as a coach has also come to an end with the conclusion of the World Cup but he made it clear he hasn't thought about his future.
"I haven't thought about it. I have had no time to reflect on this. I will, when I get time. I was just focused on this World Cup."