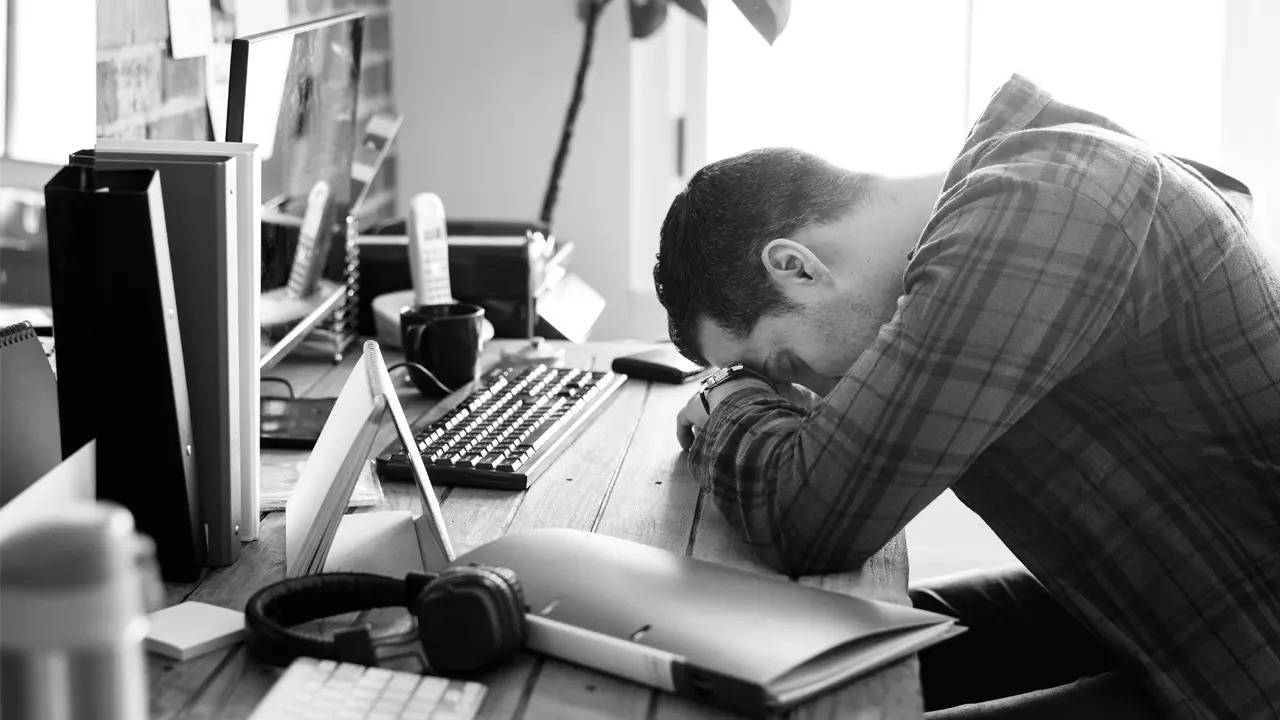 Indian IT employees are working longer hours than the industry standard, according to data sourced by ET. Infosys founder Narayana Murthyhas sparked a debate by saying that Indians should work 70 hours a week. Data quoted in the financial daily's report suggests that on average, IT employees work around 45-50 hours per week, translating to about 10 hours a day in a 5-day week.
This is higher than the standard 40-hour workweek. Many employees are compelled to work longer hours to meet project deadlines. Experts are of the view that the industry's focus on counting hours rather than measuring productivity, infrastructural challenges, lengthy commutes, and work-related stress negatively impact employee productivity in India.
Over the past five fiscal years, the productivity per rupee spent on compensation to each employee has remained stagnant. Data from Xpheno shows that for every Re 1 that is spent on talent cost, the revenue return has remained stagnant at Rs 1.8-1.9. Despite the rise in revenue, the constant 1:1.8 ratio of people cost to revenue productivity indicates a parallel increase in people costs. This finding is supported by data from the annual reports of top IT firms like TCS, Infosys, HCLTech, Wipro, TechMahindra, LTIMindtree, and Mphasis.Per-person productivity at Indian IT companies, measured in terms of the ratio of people cost to revenue, has remained nearly stagnant over four fiscal periods, according to Prasadh MS, head of workforce research at Bengaluru-based recruitment firm Xpheno. Despite digitalization, AI, and automation initiatives and investments, there has been no notable growth in productivity, he said.
Revenue per employee or revenue generated per employee, is a common way to assess the productivity of the IT industry. However, simply counting hours worked does not necessarily reflect productive work. Aditya, a software developer, highlighted that working long hours on non-reportable tasks or tasks that can be done with muscle memory can lead to fatigue and slower problem-solving.
On a five-year compound annual growth rate (CAGR) basis, the aggregate revenue per employee for TCS, Wipro, and HCLTech saw a dip of 3.8-11%. Infosys and TechMahindra, on the other hand, showed an increase of 2.6% and 5.6%, respectively.
Krishna Vij, business head of IT staffing at recruitment services firm TeamLease Digital, acknowledged that the industry's productivity is relatively lower due to significant employee costs but noted signs of improvement. Despite reduced hiring and cautious spending during the recent economic slowdown, higher employee utilization has driven overall revenues up, leading to increased productivity per employee, she noted.
Salary costs across major IT firms accounted for 50-54% of their total expenses in 2023, higher than previous years.
The Indian IT industry is also facing challenges in maintaining work-life balance, with 58% of the workforce reporting an average to poor work-life balance, higher than the global average of 40%, according to data from TeamLease Digital. This comes at a time when the sector is experiencing slow growth, resulting in fewer new hires and smaller salary hikes.
To create a more balanced and productive workforce, the technology sector needs to move beyond vanity metrics like the number of hours worked. Changing the cultural mindset will be crucial in achieving this goal, TeamLease Digital's Vij said.