A British woman is among three people who have been arrested in connection with the shooting of a far-right politician in Spain earlier this month.
Alejandro Vidal-Quadras, who co-founded the Vox party, was shot in the face in the affluent Salamanca area of Madrid on 9 November.
The 78-year-old, who also used to lead Spain's centre-right People's Party in Catalonia, remains in hospital.
A Spanish man and his British partner were arrested in the city of Lanjaron in southern Spain, according to local media.
A man detained in Fuengirola, also a Spaniard, was arrested in connection with a motorbike used in the shooting.
EFE and other media outlets said none of the three was suspected of having fired the shot that hit Mr Vidal-Quadras.
The shooting is being treated as a possible terrorist attack.
Earlier this month, police said that Mr Vidal-Quadras had raised the possibility he was targeted because of his ties with Iran's political opposition.
Investigators were exploring a potential Iranian link but so far have no found evidence of one, police said.
Read more:
Eurovision winner on Russia's wanted list
Footage released of Houthi rebels seizing cargo ship
Elon Musk sues watchdog group after companies pull ads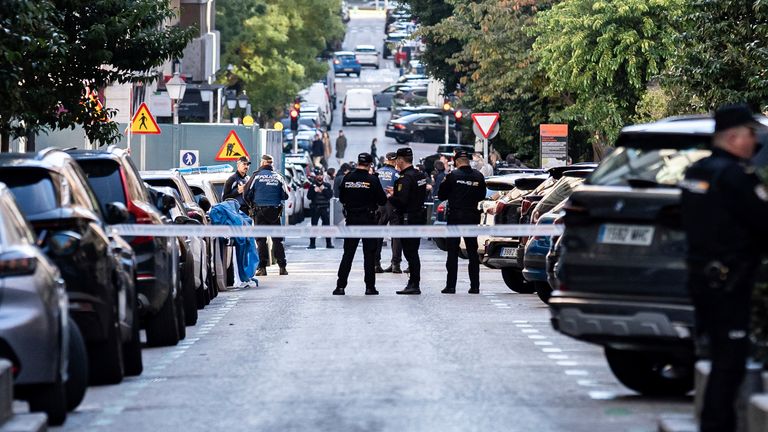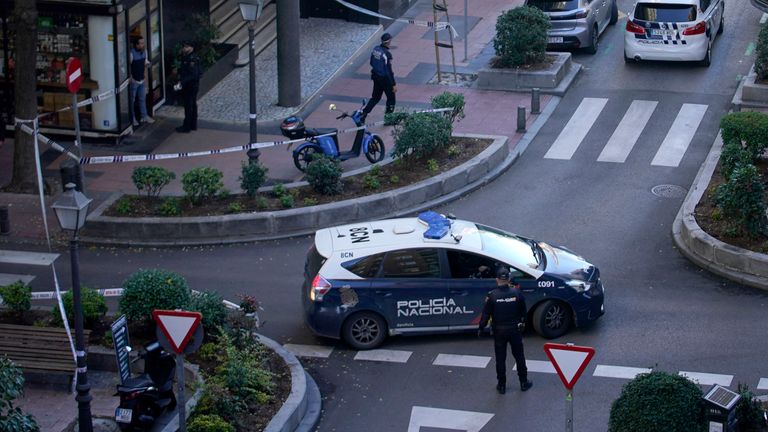 Mr Vidal-Quadras has been aligned for decades with the Iranian opposition in exile.
In January, Iran's foreign ministry imposed sanctions on him and others with ties to the exiled opposition group known as the Mujahedeen-e-Khalq, accusing them of "supporting terrorism and terrorist groups".
Mr Vidal-Quadras was an important member of Spain's conservative Popular Party and a European Parliament member before he helped found Vox.
He has not been active in politics for several years but maintained a public role as a media commentator and columnist.