The father of a nine-year-old girl kidnapped by Hamas has said Israel should "give them what they want" to secure the release of his daughter.
Emily Hand, who is Irish-Israeli, is among 240 hostages who were abducted by Hamas gunmen 45 days ago.
But despite reports negotiators are nearing a deal to release some of the captives, Emily's father, Thomas Hand, is doubtful.
Follow live: Three premature babies left behind in Gaza
"Until I have notification that she has been released, I won't believe anything," he told Sky News.
"There have been so many different reports that turned out to be not true. So no, I can't keep going into hope and to a high, and then crash down. It's just too hard."
If an agreement is reached it could see the release of Palestinian prisoners from Israel – but that doesn't bother him.
Speaking after a press conference at the Israeli embassy in London, Mr Hand said: "Give [Hamas] what they want. I don't care if they give 100 terrorists for her return or each person.
"I don't care how many, just get my daughter back."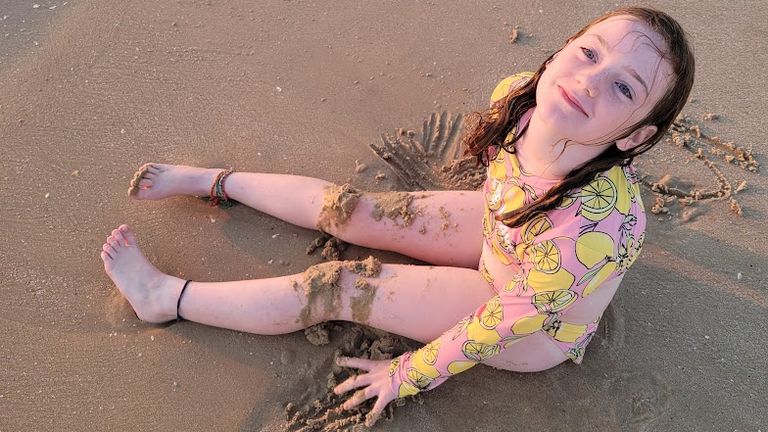 Emily was having a sleepover at a friend's house when she was abducted from Be'eri, a kibbutz in southern Israel.
Initially, Mr Thomas was told his daughter was among the dead, only to learn weeks later that she may be alive.
The mental torture he has endured has taken a very visible toll – with shaking hands and tear-stained eyes.
He's lost two stone in weight since the 7 October attacks.
Read more:
Premature babies evacuated from Gaza arrive in Egypt
Gaza's largest hospital is 'death zone' with mass grave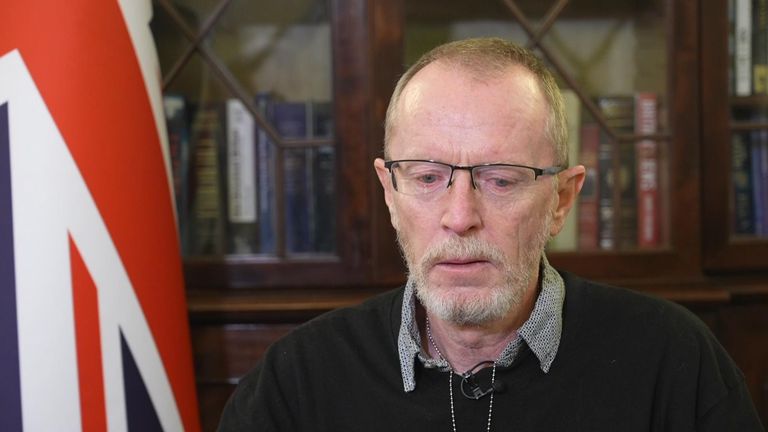 Fighting back emotion, he said he tries not to picture his daughter's situation because it's "too painful".
"If I did that, I would go into a very dark place.
"You say you put things in boxes but in my head that would be a coffin. So now I put her in a bubble and I keep her at the back of my head.
"I don't go there very often because I can't, I would imagine the worst."
But last Friday, the despair was impossible to escape.
It was Emily's 9th birthday, which was marked by her image being projected onto a giant billboard in Times Square in New York to highlight her plight.
"It was the darkest day. Looking at the billboard, that was very hard," Mr Thomas said.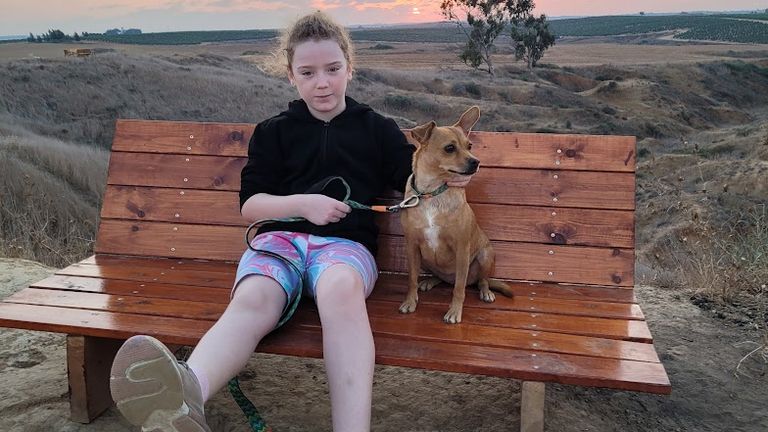 Last year she had a circus-themed party but this year, in Hamas's "dark tunnels", he believes she would have had no idea of the date.
"She is a beautiful, sweet, innocent kid," he says.
"But she's also a very determined little girl which I hope will get her out of there."