An Italian court on Monday convicted more than 200 people for their involvement in the 'ndrangheta, an organized crime syndicate that has built up a powerful global network through drug trafficking and other illicit revenues. 
Recalling Italy's famous maxi-trial of 1986 in which nearly 500 alleged Sicilian Mafia members went on trial in a similarly constructed bunker in Palermo, Monday's conviction unfolded in a bunker-stye courtroom in the southern Calabria region, where the mob organization was originally based.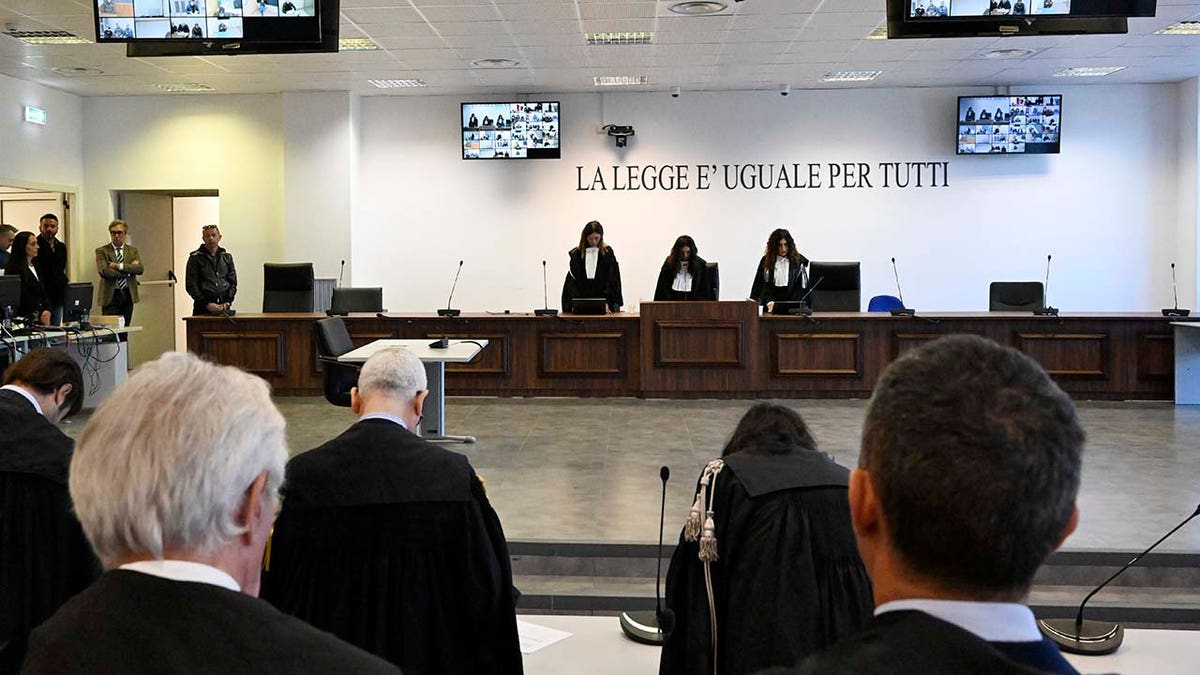 It took over an hour and 40 minutes to read the court's lengthy verdict, including the acquittal of 131 other defendants. 
The 'ndrangheta has quietly amassed power in Italy and abroad as the Sicilian Mafia lost influence. Anti-mafia prosecutors who led the investigation in southern Italy say the 'ndrangheta hold a near-monopoly on cocaine importation in Europe. The organization also has a presence in North and South America as well as Africa and Lebanon. 
MONTANA MAN PLEADS NOT GUILTY TO CHILD SEXUAL ABUSE CHARGES LINKED TO MISSING ARIZONA TEEN
The defendants had been charged with crimes that include drug and arms trafficking, extortion and mafia association, a term in Italy's penal code for members of organized crime groups. Others were charged with being accomplices to the group despite not being members.  
The charges grew out of an investigation of 12 clans linked to a convicted 'ndrangheta boss. The central figure, Luigi Mancuso, served 19 years in an Italian prison for his role in leading what investigators allege is one of the 'ndrangheta's most powerful crime families, based in the town of Vibo Valentia in southern Italy.
The trial took place in a specially constructed high-security bunker. Part of an industrial park in Lamezia Terme, the bunker is so vast that video screens were anchored to the ceiling so participants could view the proceedings.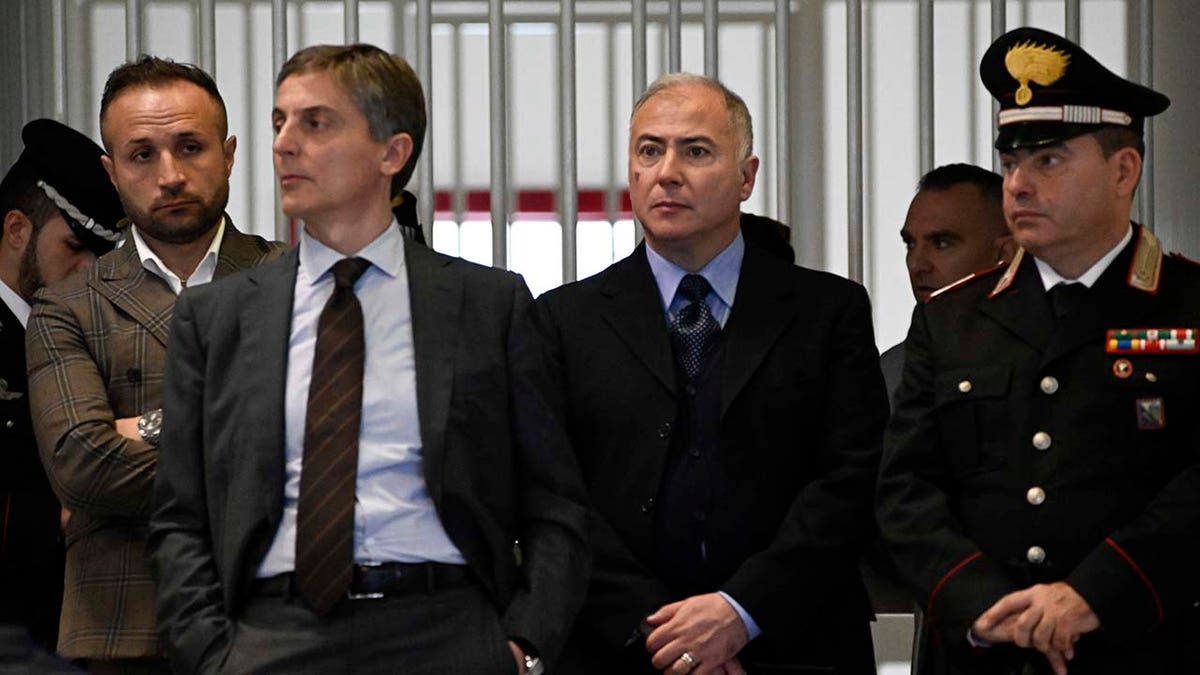 The trial was aimed at securing convictions and sentences based on alleged acts of collusion among mobsters and local politicians, public officials, businessmen and members of secret lodges to show how deeply rooted the syndicate is in Calabria.
Awash in cocaine trafficking revenues, the 'ndrangheta has gobbled up hotels, restaurants, pharmacies, car dealerships and other businesses throughout Italy, especially in Rome and the country's affluent north, criminal investigations have revealed. 
CLICK HERE TO GET THE FOX NEWS APP
The buying spree spread across Europe as the syndicate sought to launder illicit revenues but also to make "clean" money by running legitimate businesses, including in the tourism and hospitality sectors, investigators alleged.
The Associated Press contributed to this report.