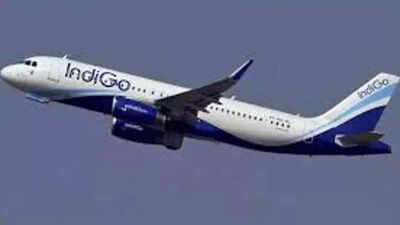 NEW DELHI: An observation perhaps made in jest led to a long delay IndigoThe Manguluru-Mumbai flight on Monday morning. A passenger aboard 6E-5237 was busy exchanging messages with a friend when the latter referred to him as a "bomber". A co-passenger was silently reading the text message exchange and was alarmed by that word, the sources say.
"The co-passenger then sounded the alarm and informed the crew. As per protocol, a proper threat assessment was carried out which resulted in a thorough review of check-in, carry-on baggage and passengers. It turned out to be a false alarm. The flight left for Mumbai with a delay of 5.5 hours after the drill was completed and the plane was declared safe for flight, "the sources say.
Security agencies are always on high alert on the first day, January 26, and whenever intelligence alerts are received on specific threats.
A senior airline official (not IndiGo) said after 9/11 it's not even wise to jokingly refer to any words that could raise the alarm.
FOLLOW US ON SOCIAL
FacebookTwitterInstagramKOO APPYOUTUBE