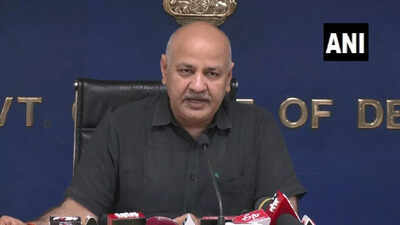 Delhi Deputy CM Manish Sisodia. (Image file)
NEW DELHI: The Direction of application (ED) filed a money laundering lawsuit against Delhi deputy CM on Tuesday Manish Sisodia and others to investigate alleged irregularities excise policyaccording to officials.
Later in the evening, a senior ED official told ANI news agency that no such case had been brought against the Deputy CM of Delhi.
Sisodia is among the 15 people and entities cited in a FIR registered by the CBI in relation to alleged irregularities in the implementation of the provisions of the Delhi government Excise Duty Policy 2021-22.
Previously, the CBI had carried out searches in 31 places including the residence of Sisodia and the premises of some bureaucrats and businessmen.
Under the CBI scanner there are at least two crore-worth of rupees payments allegedly made to "close associates" of Sisodia by Sameer Mahendruthe owner of Indospirits, who was one of the liquor traders actively involved in alleged irregularities.
The Delhi government withdrew the policy in July after Saxena recommended the investigation.
FOLLOW US ON SOCIAL
FacebookTwitterInstagramKOO APPYOUTUBE