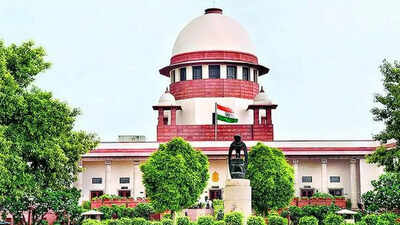 NEW DELHI: With a significant judgment, the Supreme Court On Thursday he felt that firing a government employee for taking unauthorized leave was too harsh and disproportionate punishment and suggested that a "minor but major penalty" should be imposed instead of removing him from service.
A holiday bench of the judges Surya Kant and JB Pardiwala cancel the dismissal order issued by the Ministry of Mines in 2000 to one of its employees on abusive leave for more than 100 days. The court converted the resolution into "mandatory retirement with retirement benefits".
The SC court approved the Center's appeal order challenging a Delhi HC order that directed the employee's reinstatement. Additional Attorney General Jayant K South and senior attorney R Balasubramanian, who appears for the government, argued that the employee was a perpetual offender, repeatedly taking unauthorized leave. They also argued that the HC made a mistake in issuing the order in favor of the employee.
However, the bench said that taking unauthorized leave is definitely misconduct and could be a valid reason for termination of work in the defense services and paramilitary forces, but the same rule cannot be applied in civilian jobs. The college also noted that it would not have thought twice about confirming the dismissal order if the employee had been in the defense forces.
The SC bench upheld the HC's order that overturned the government's order to fire the employee, but refrained from reinstating him as it's been more than two decades since he was fired. The court converted the dismissal order into compulsory retirement and allowed the employee and family members to enjoy retirement benefits.
FOLLOW US ON SOCIAL
FacebookTwitterInstagramKOO APPYOUTUBE