A second woman accused Herschel Walker of paying for her dismissal despite her claims to oppose the abortion.
Mr. Walker, a former NFL star, will run for the Senate in his home state of Georgia in next month's midterm elections. Her campaign focuses on family values ​​and is critical of absent fathers, but it is revealed that she has children she does not see.
He also grasped what could be one of the defining issues of the midterm, the right to choose abortion or not. Mr. Walker declares himself pro-life and claims that abortion is a "woman killing her baby".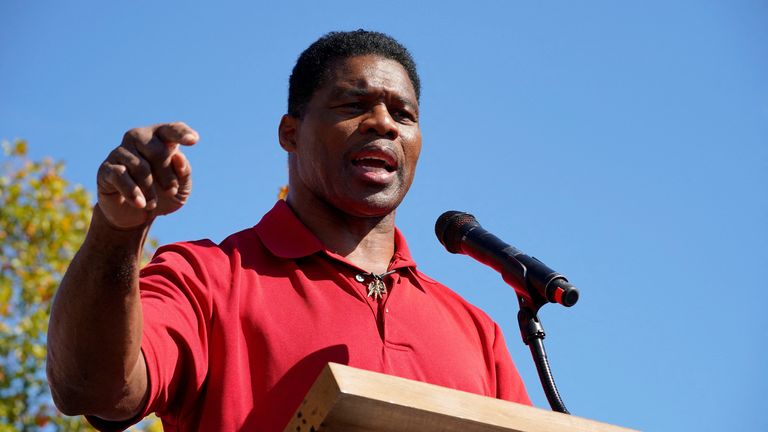 But two women have now claimed they got pregnant by him and then pressured them to terminate the pregnancy.
The last woman to break the silence, speaking anonymously, said she and Walker had been in a relationship for six years, during which time she became pregnant.
"After discussing pregnancy with Herschel several times, she encouraged me to have an abortion and gave me the money to do it," the woman said.
"I went to a clinic but couldn't go through with it. I left the clinic in tears. When I told Herschel what had happened, he was upset and said he would come back with me to the clinic the next day to have my abortion . Then he drove me to the clinic the next day and waited for hours in the parking lot until I got out. Then he drove me to get medications and supplies as prescribed and then drove me home, "she added.
The woman's voice faltered as she claimed that Mr. Walker had distanced himself from her after that day in April 1993.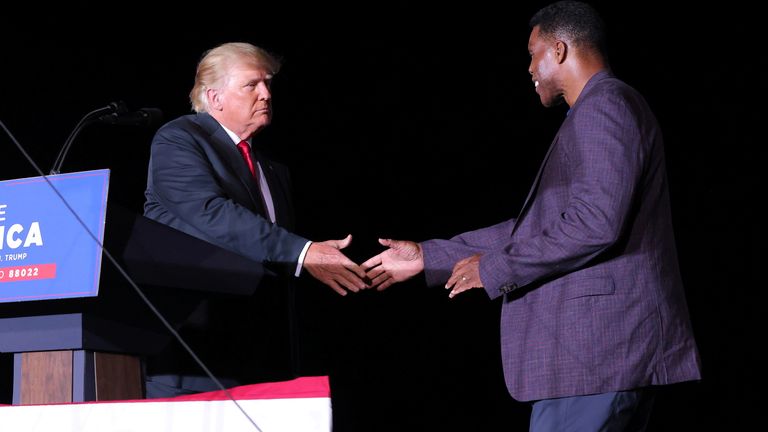 The woman felt "pressured" to have an abortion
"I was devastated because I felt I was being forced to have an abortion," she said.
She also denied being politically motivated in her decision to speak. "I am a registered independent and I voted for former President Trump in the last two elections," she said, "I don't think Herschel is morally eligible to be a US Senator."
The woman is represented by Hollywood attorney Gloria Allred. She presented documents – a photo of Walker in a hotel room, a receipt for a Holiday Inn, and a series of love letters – which she believes prove that the woman is telling the truth.
Walker dismisses the allegations as "nonsense"
Earlier this month, Mr. Walker denied a claim by another anonymous woman that he had paid to have her aborted in 2009.
During the election campaign, Walker dismissed the latest allegations as nonsense.
"Now the Democrats are doing and saying everything they can to win this seat," he said.
Read more:
Trump-backed Senate candidate Walker denies paying for his ex-girlfriend's abortion
"But I want them to know that they don't know Herschel Walker. I told them when I entered this race, I will win. Now they see that I will win."
Mr. Walker faces another familiar face, Reverend Raphael Warnock, a pastor who advocates for abortion. Their run is likely to end at the limit.