France's World Cup squad was welcomed by thousands of football fans after their dramatic loss to Argentina.
His teammates, including Kylian Mbappe – who scored a thrilling hat-trick on Sunday world Cup final – arrived at Paris Charles de Gaulle airport on Monday evening, where staff applauded them as they departed the plane.
A coach then took the team to the heart of the capital, where thousands of people defied the drab, cold December conditions to welcome them.
Fans gathered in Place de la Concorde shot off fireworks, waved French tricolor flags and chanted "Allez Les Bleus" and the French national anthem, cheering happily as the team appeared on the balcony of the prestigious Hotel de Crillon.
Coach Didier Deschamps and team captain Hugo Lloris waved to the crowd, later joined by their team-mates including Mbappe – who drew a huge roar from the fans.
But the team couldn't hide their grief at their defeat, with Mbappe and Olivier Giroud struggling to smile as they landed at the airport.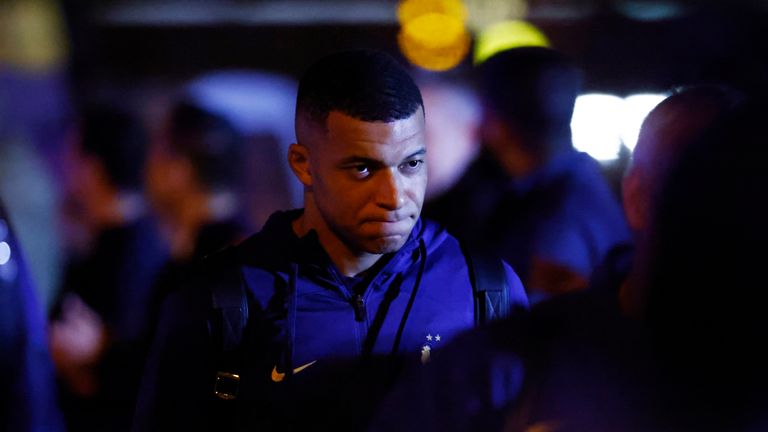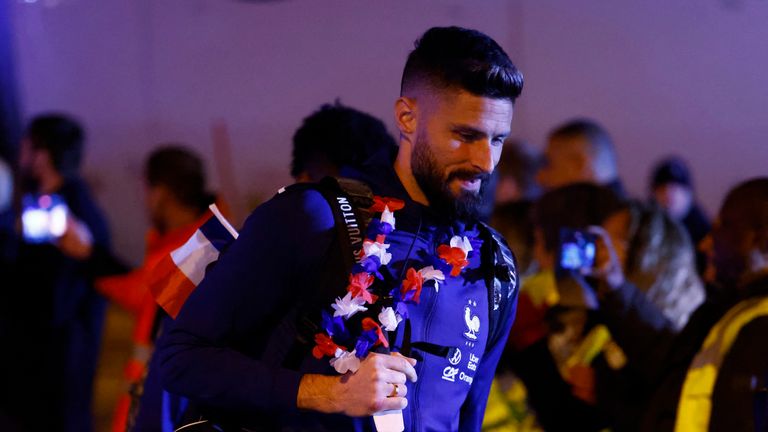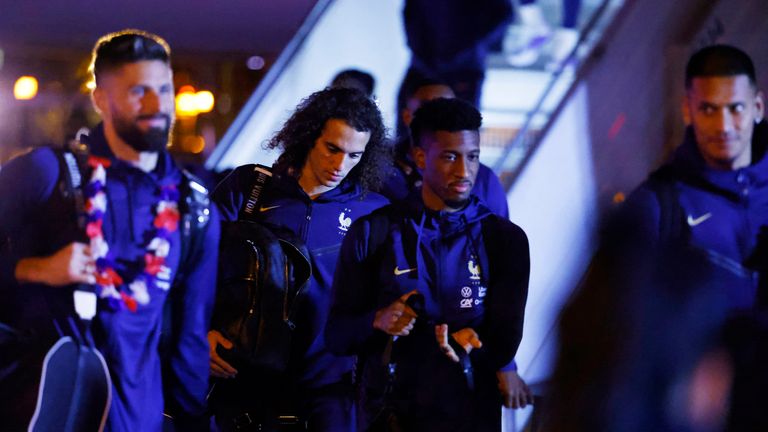 France's hopes of a second World Cup victory were dashed in the bitter final which saw them beaten 4-2 on penalties by Argentina, who won their third title.
Read more:
Argentina celebrate as Messi joins Maradona in bringing home the World Cup
Captain Lionel Messi scored twice in the 3-3 draw, as Mbappe brought the holders 2-0 down and 3-2 down.
The champions come home: eyewitness account of Freya Chappell in Argentina
While waiting with open arms, the Argentine people can't wait to celebrate their team's return to Buenos Aires with this all-important golden trophy.
The team will arrive at 2am in Buenos Aires and spend the night at a nearby gym.
Tomorrow around noon, Messi's team will parade on a bus through downtown Buenos Aires to the Obelisk – a historic place to celebrate champions.
During yesterday's game, thousands of people crammed into parks and squares with large screens. The fans sang, jumped and cried until the victorious end.
As soon as the match was over, celebrations spilled onto the streets of Buenos Aires and the streets were flooded with people dancing, drumming, trumpeting and chanting football songs.
The obelisk was circled for miles, people rode the traffic lights, buses and trucks and the festivities are sure to look the same tomorrow.