A Japanese court has charged a man suspected of murdering former Prime Minister Shinzo Abe.
Tetsuya Yamagami, 42, was also charged with violating a gun control law.
Prosecutors said Yamagami had shown he was fit to stand trial after a six-month medical examination. He is now back in custody.
Japan's longest-serving leader has died after being shot at close range while delivering a campaign speech outside a train station in the western city of Nara on July 8 last year.
Yamagami was arrested at the scene and underwent months of psychiatric examination.
Mr Abe, 67, suffered two deep neck injuries and was airlifted to hospital. He was pronounced dead five and a half hours after the shooting.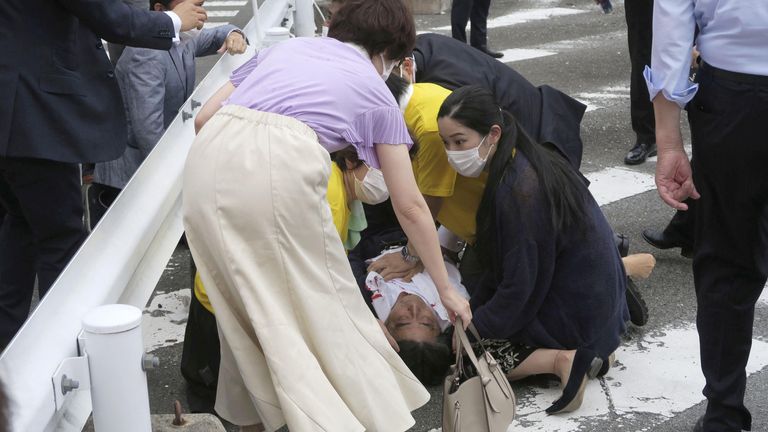 Police said the shooter admitted to shooting Mr Abe with a homemade firearm he had made from metal and wood.
Security failures
The death of the former leader of Japan's ruling Liberal Democratic Party has sent shock waves across Japan – a country that has tightly enforced gun laws.
After his death, the police acknowledged security lapses and Japan the police chief said he would step down.
A state funeral was held for Mr Abe last September and world leaders were among the more than 4,000 people in attendance.
Mr Abe's death marked the first killing of a sitting or former Japanese leader since a 1936 coup attempt, when several prominent figures, including two former prime ministers, were assassinated.
The former prime minister was known for his "Abenomics" economic policy of aggressive monetary easing and fiscal spending, and was admired by many on the right in Japan.
However, critics called his policies pro-war, noting his constant efforts to increase defense spending.