Rep. Adam Schiff, D-Calif., on Sunday said Attorney General Merrick Garland made the right move in appointing a special counsel to investigate the three sets of classified documents discovered in President Biden's former office space and his home.
Schiff, the outgoing chair of the House Intelligence Committee, made the remarks during an interview on ABC's "This Week," saying that the special counsel may have been Garland's only move.
"I do think it's the right move," the California Democrat said. "The attorney general has to make sure that not only is justice evenly applied, but the appearances of justice are also satisfactory to the public. And here I don't think he had any choice but to appoint a special counsel."
On Saturday, Biden's attorneys announced that a third trove of classified documents was found at the president's residence in Wilmington, Delaware. Additional classified documents were previously found in Biden's garage and at the Penn Biden Center in Washington, DC
WHAT WE KNOW SO FAR: TIMELINE OF BIDEN'S CLASSIFIED DOCUMENTS DEBACLE
The discoveries have led to accusations from Republicans that Biden "mishandled" classified materials in the same way that former President Donald Trump was accused of doing, although Democrats dispute this comparison.
"I think it's important to point out that the Biden approach was very different in the sense that it looks, as far as we can tell, that it was inadvertent, that these documents were in these locations," Schiff said. "When they were discovered, they were immediately provided to the archives or to the Justice Department. There was no effort to hold on to them, no effort to conceal them, no effort to obstruct the Justice Department's investigation."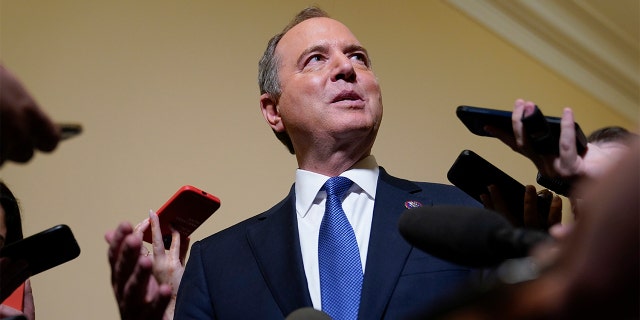 The congressman added: "All of that is a very sharp contrast to Donald Trump's handling of the situation."
5 MORE CLASSIFIED DOCUMENTS FOUND AT BIDEN'S DELAWARE HOME, WHITE HOUSE LAWYER SAYS
In August, FBI agents conducting a search retrieved 33 boxes holding approximately 300 documents with classified markings from Trump's Mar-a-Lago home, which the former president had not turned over to the National Archives, as required by law.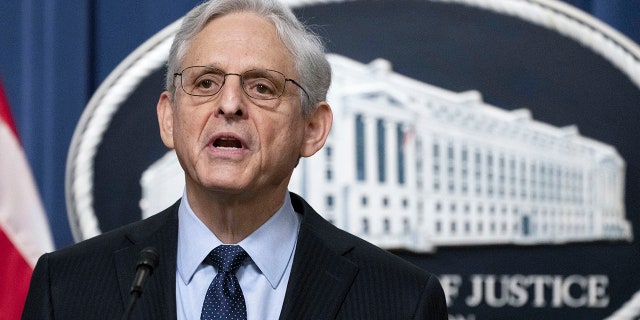 While Schiff said he believes that Biden has handled the situation differently than Trump, he believes that Congress "ought to handle both situations the same way" and conduct its own review in both cases.
CLICK HERE TO GET THE FOX NEWS APP
"I still would like to see Congress do its own assessment of and receive an assessment from the intelligence community of whether there was an exposure to others of these documents, whether it was harm to national security in the case of either set of documents with either president," the congressman said.
Fox News' Chris Pandolfo contributed to this report.