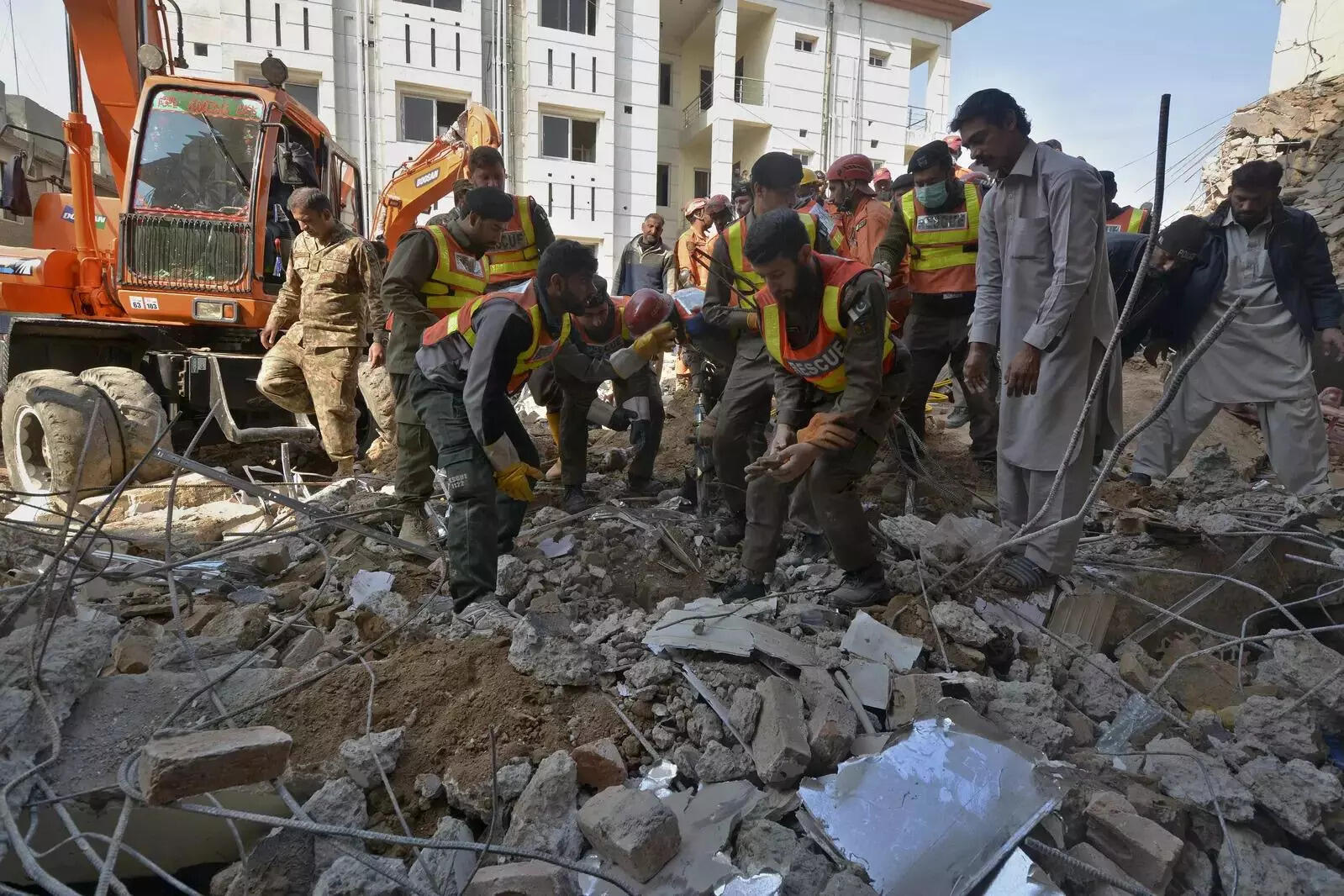 NEW DELHI: At least five people were injured in an explosion in Quetta, Pakistan on Sunday in yet another terror attack by banned militant group Tehreek-e-Taliban Pakistan (TTP).
The explosion took place in the police lines area of ​​Quetta and the wounded, mostly policemen, were transferred to the city's civil hospital. Police officials said the site was cordoned off.
Claiming responsibility for the attack, the TTP said it intended to target security officials in the blast.
The attack comes days after a deadly TTP suicide bombing at a Peshawar mosque claimed more than 100 lives.
Shortly after the attack, top Pakistani cricketers including the captain Babar Azam and Shahid Afridi, were safely transferred as they played at a stadium a few miles up the road.
The Pakistan Super League (PSL) exhibition match at Nawab Akbar Bugti Stadium was halted for some time following an explosion in the police lines area, PTI reported.
"As soon as the explosion occurred, as a precautionary measure, the match was stopped and the players were taken to the dressing rooms for a while. Then, after the green signal, the match resumed," the police officer said .
The ground was packed for the match.
It is unclear what the nature of the explosion was.
Pakistan has been hit by a wave of terrorism, especially in Khyber Pakhtunkhwa province, but also in Balochistan and the Punjab city of Mianwali, which borders the restive Khyber Pakhtunkhwa province.
In November last year, the TTP canceled an indefinite ceasefire agreed with the government in June 2022 and ordered its militants to carry out attacks against security forces.
The TTP, which is believed to have close ties to al-Qaida, threatened to target the top leaders of Prime Minister Sharif's PML-N and Foreign Minister Bilawal Bhutto-Zardari's PPP if the ruling coalition continued to implement tough measures against the militants.
(With inputs from PTI)