The Senate passed legislation Wednesday evening that would require the Biden administration to declassify all intelligence related to the Wuhan Institute of Virology and possible links to the origins of the COVID-19 virusesin light of the weekend report that the Department of Energy (DOE) that concluded the coronavirus pandemic likely stemmed from a lab leak.
The bill, introduced by Sens. Josh Hawley, R-Mo., and Mike Braun, R-Ind., passed the Senate by unanimous consent on Wednesday.
The measure now moves to the House, where House Democrats signaled Wednesday that they oppose the bill after arguing that matters of declassification should be made by the executive branch.
"We believe in letting committees of jurisdiction guide the discussions ahead, working with the administration and asking the administration tough questions," House Democratic Caucus Chair Pete Aguilar, D-Calif., said Wednesday.
FAUCI BLASTED OVER NEW REVELATIONS ABOUT COVID LAB LEAK: 'WE NEED TO CRACK THIS EGG OPEN'
FBI DIRECTOR SAYS COVID PANDEMIC 'MOST LIKELY' ORIGINATED FROM CHINESE LAB
"And when we can do that in a way that can be shared with the American public we will, but declassification conversations are best left to the executive," he said.
Still, with Republicans holding a slim majority in the House, the measure is likely to succeed.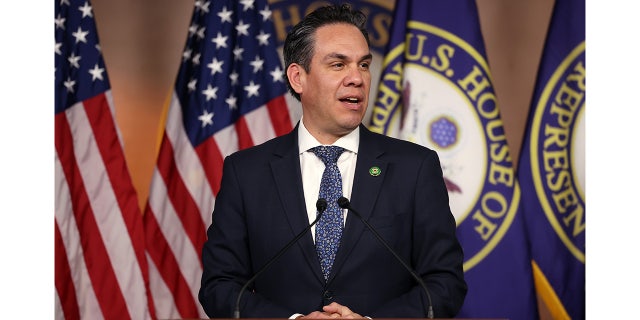 HOUSE DEMS SIGNAL OPPOSITION TO DECLASSIFYING INFO ON COVID-19 ORIGINS
In an interview with Fox News that aired Tuesday, FBI Director Chris Wray said "the FBI has for quite some time now assessed that the origins of the pandemic are most likely a potential lab incident in Wuhan."
"Here you are talking about a potential leak from a Chinese government-controlled lab," he said.
On Sunday, the Energy Department, which was previously undecided on the origin of the pandemic, joined the FBI in saying the coronavirus likely spread due to a mishap at a Chinese laboratory, according to a Wall Street Journal report. That story cited a classified intelligence report recently provided to the White House and some members of Congress from DOE.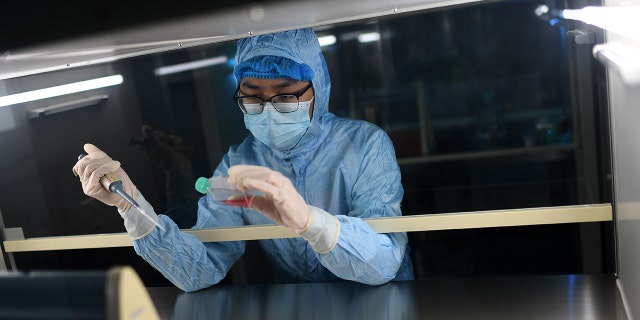 The development was noted in an update to a 2021 document by Director of National Intelligence Avril Haines' office, according to the WSJ report.
CLICK HERE TO GET THE FOX NEWS APP
The National Intelligence Council and four other agencies assess at "low confidence" that the COVID-19 pandemic originated due to natural transmission from an infected animal, while the CIA and another unnamed agency are undecided.