White House press secretary Karine Jean-Pierre told reporters on Wednesday that the federal government is working on a solution for TikTok, though she would not say whether the social media service would be banned.
TikTok has been banned for use on state-owned electronic devices in several states across the country, as well as at the federal level, over cybersecurity concerns.
The concerns are that the social media platform has been accused of harvesting vast amounts of data from its users, but what is even more concerning to many is that China is behind that harvesting.
HOUSE PANEL VOTES TO GIVE BIDEN POWER TO BAN TIKTOK: 'SPY BALLOON INTO THEIR PHONE'
In fact, legislators have passed bans on TikTok because the company's parent company, ByteDance LTD, is required under Chinese law to share its data with the Chinese Communist Party whenever requested.
Jean-Pierre was asked on Wednesday whether TikTok is safe for federal workers and safe on the smartphones of children.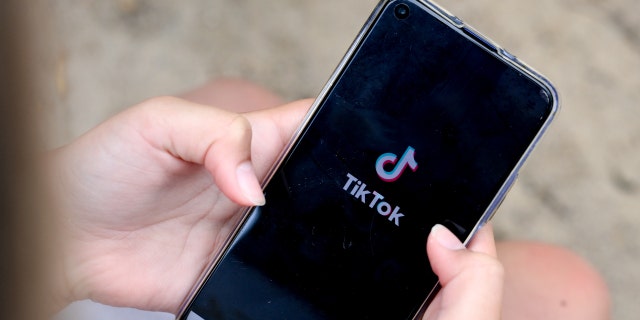 She responded by saying the White House was concerned about TikTok and apps like it because they can present harm and risk to national security. She also said the apps are having a negative effect on children.
CHINA MOCKS TIKTOK BAN ON US GOVERNMENT DEVICES, ASKS WHY 'TOP SUPERPOWER' FEARS 'YOUNG PEOPLE APP'
"There was a piece of data [from the CDC] that just found recently that nearly 60% of teen girls felt persistently sad or hopeless in 2021, and 30% seriously considered suicide," Jean-Pierre said.
She added that the president, through his unity agenda, wants to impose laws that stop the collection of personal data from kids and teenagers online, a ban on targeted advertising to children, and stricter limits on personal data that companies collect on everyone.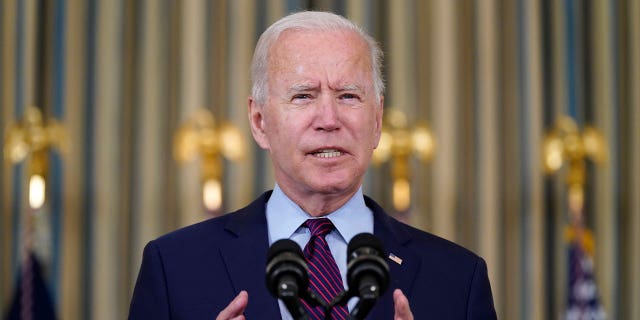 "This is what the president calls on for Congress to pass in a bipartisan way," she said. "You know, privacy legislation to hold big tech accountable."
NEW 'BOLD GLAMOUR' TIKTOK FILTER BLASTED AS 'PSYCHOLOGICAL WARFARE AND PURE EVIL'
Jean-Pierre confirmed that the President is concerned about TikTok being a threat to national security, but the ball was in Congress's court to act on it.
On Wednesday, Congress voted to give President Biden the power to ban TikTok, while TikTok also said every account held by a user under the age of 18 will have a default 60-minute daily screen time.
While these steps have been taken, one reporter asked Jean-Pierre why it has taken so long for the President to ban the social media app for all federal employees as 29 states have already acted. The reporter also asked why Biden, in his first month in office, canceled an investigation by the Commerce Department into TikTok.
CLICK HERE TO GET THE FOX NEWS APP
"I'm not going to speak to any investigation," Jean-Pierre said. "Look, the process is happening now…What I can say is that the president has been very clear about his concerns with apps like TikTok, and I just laid out the CDC reporting and how it's affecting our children and the importance of making sure that we deal with this in a real way, which is why he put forth his unity agenda…
"So, look, the unity agenda kind of lays out how the president wants to move forward. I'm not going to go beyond that," she added.