Sergei Lavrov, Russia's longtime foreign minister, caused laughter from an audience at an international conference in India when he tried to portray his country as the victim of war in Ukraine.
Addressing the Raisina Dialogue, an event in New Delhi that debates major challenges facing the world in politics and economics and one of the few such events in the world that still invites Russian politicians to attend, the 72-year-old staked out the unlikely claim that Russia was trying to stop the war.
"The war, which we are trying to stop, which was launched against us using the Ukrainian people, has of course influenced Russian policy, including energy policy," he said in a chorus of laughter and moans.
"And the most direct way to describe what changed: we would no longer be dependent on any partner in the West. We would no longer allow them to blow up the pipelines," he continued, apparently referring to the explosions that caused damage to the Nord Stream gas pipeline in the Baltic Sea in September 2022.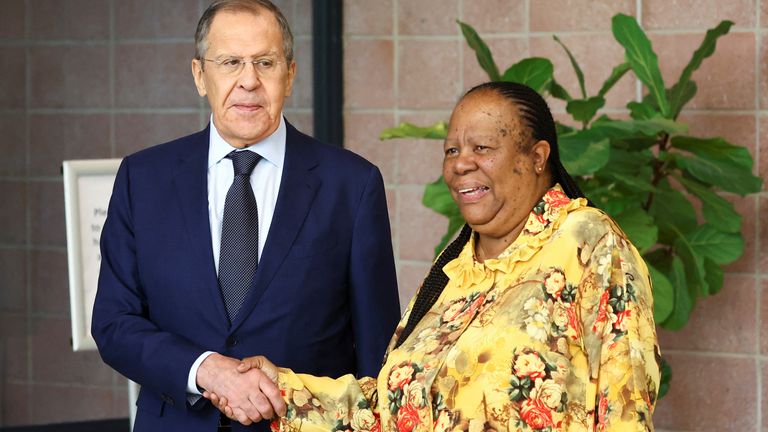 Last war in Ukraine: Russian COVID vaccine creator 'strangled to death'
It was not all mockery, however, for the veteran politician, in office since 2004. Asked about the "double standard" of Western interventions in sovereign countries, his audience applauded his response.
"Have you been interested in those years [in] what is happening in Iraq, what is happening in Afghanistan?" he asked his interlocutor.
Learn more:
Surrounded Ukrainian troops begin to withdraw from Bakhmut
What does the second year hold for us? What the experts think
Alex Rossi: In the town of Vuhledar on the Ukrainian front line
"[You] believe that the United States has the right to declare a threat to its national interest, anywhere on earth, as it did in Yugoslavia, in Iraq, in Libya, in Syria… and you don't ask them no questions ?"
The mixed reaction reflects how many non-Western powers around the world view the conflict in Ukraine, seeing a degree of hypocrisy in how the West has different reactions based on its own interests.
Mr. Lavrov has traveled across Asia, Africa and the Middle East over the past year to rally support for Russia.
India in particular has maintained a studied neutrality about the war, abstaining from votes at the United Nations calling for an end to the invasion. The country has long-standing economic and military ties with Russia.