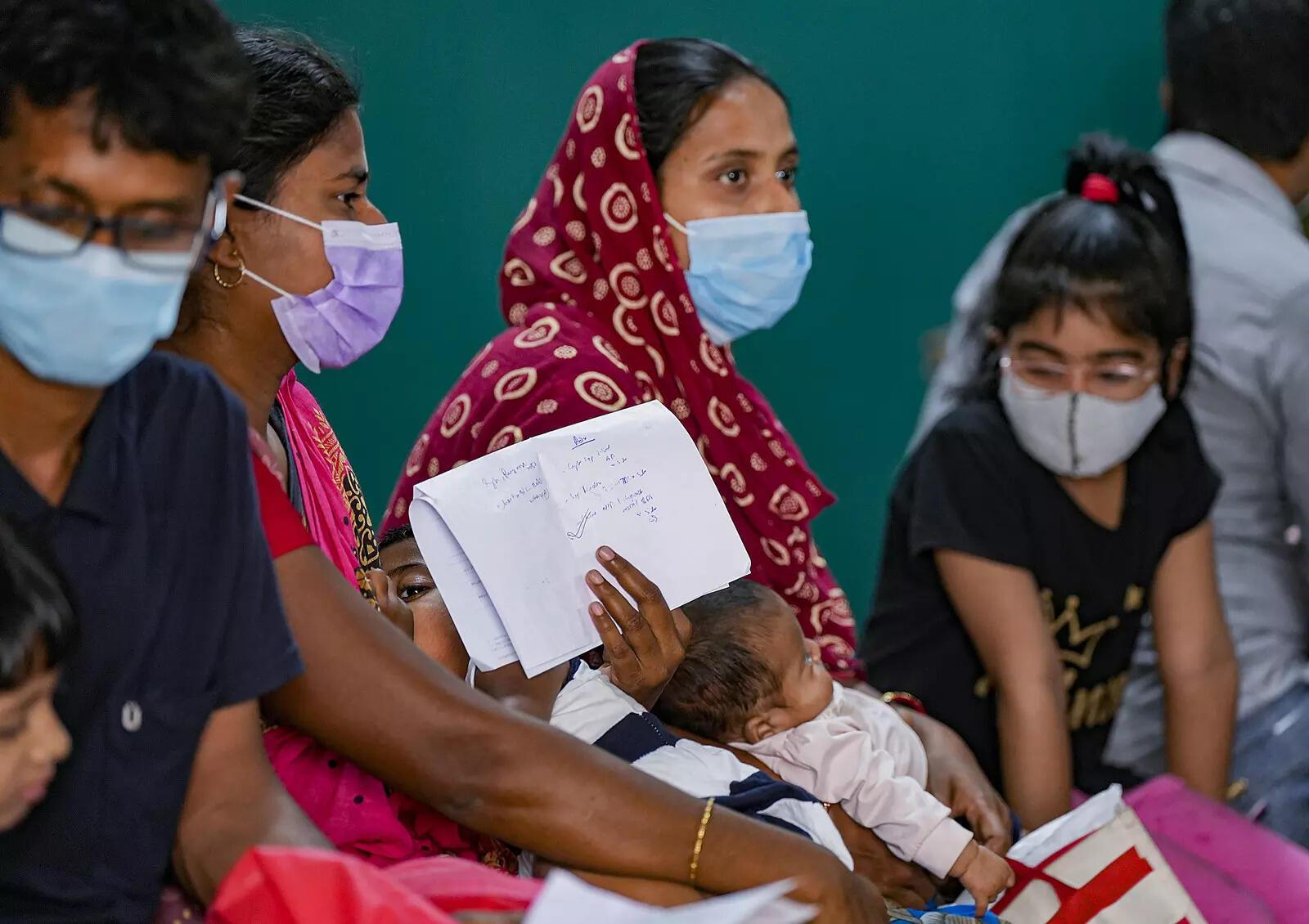 There is a peak of flu-like symptoms in children. Doctors at all hospitals in India are reporting an increase in adenovirus cases. Many are comparing this to a pandemic-like situation. Hospitals in Kolkata, Mumbai are reporting a significant increase in severe cases, with many requiring hospitalization or even intensive care treatment. Though it's more prevalent in some states right now, physician and infectious disease researcher Dr Trupti Gilada cautions that others shouldn't take it lightly.
Dr Soonu Udani, Medical Director, NH SRCC Children's Hospital, Mumbai is concerned about the number of admissions: "There are many children admitted with pneumonia who show adenovirus on PCR from lungs. These are very sick children with prolonged illness and require prolonged artificial ventilation. Many show signs of severe lung damage even while recovering. Our patient's profile is also of prolonged cough for 4-6 weeks and high fever that has lasted for over a week. Most are not tested for the virus. Cough masking and hygiene are the only prevention.
Most of the time adenovirus infection is treated with symptomatic treatment and the symptoms resolve within a few days, however, this time the virus shows prolonged symptoms. Some children are also facing complications after being discharged, reminding doctors of the long-lasting COVID.
Many are unaware that Bharat Biotech started work on producing an adenoviral vaccine in 2018, however the work was shelved when they started developing Covaxin.
What is Adenovirus?

Adenovirus is a viral disease, which is spread by coming into contact with an infected person. It is quite similar to the coronavirus and can be spread through the air, by coughing or sneezing. Also, if the virus lands on a surface and someone touches it, that person can also become infected. His symptoms are also quite similar to COVID.
Symptoms of adenovirus

Adenovirus has cold or flu-like symptoms. Some common symptoms are fever, dry throat and acute bronchitis.
Some patients may complain of symptoms such as pneumonia, eye redness, diarrhea, vomiting and abdominal pain. Experts say there is also a risk of bladder infection.
What should parents do?

"Any persistent symptoms need to be seen by a doctor. Persistent fever for more than seven days of flu. Shortness of breath is a danger sign. Disturbed sleep due to cough may require symptomatic treatment. Emphasis that cough syrups have little benefit and should only be used when a cough is bothersome," shares Dr. Udani.
Prevention

The prevention plan is similar to what is recommended during COVID.
Hands should be washed with soap and water for at least 20 seconds.
Avoid touching eyes, nose and mouth
Avoid coming into contact with a sick person
Isolate yourself when you are sick
Use a mask or tissues while coughing or sneezing