A version of this story appeared in Pop Life Chronicles, CNN's weekly entertainment bulletin. To receive it in your inbox, Register for free here.


CNN
—

Hollywood's Biggest Night was so much bigger, but I digress.
These days, the debates are as much an annual tradition as awards season itself: conversations about the appropriateness of extravagant ceremonies, red carpet highlights — and lowlights — and, of course, the length of the shows. shows. (This year's Oscars host Jimmy Kimmel joked, "I want to lead the show until 'Good Morning America.'") But amidst all this nitpicking, part of what is lost, I believe, is that once in a while we all appreciate a bit of glitz and glamor.
That brings us to this week's Pop Life, which will be brief because we're here for quite a while, not long. I don't get fooled by my own newsletter, which is of course dedicated to all things Oscars this week.
There have been so many Oscar moments over the years that are etched in our collective memory.
You wouldn't have time to read all the ones that come to mind, but here are three that will always bring me sensations:
Halle Berry becomes the first black woman to win the Best Actress award
Berry's acceptance speech after winning the Best Actress category in 2002 for her incredible performance in "Monster's Ball" still makes me emotional.
Not only did she look stunning—full disclosure: my dear friend, stylist Phillip Bloch, dressed her in this lovely Elie Saab gown—but she tearfully leaned into the story of the moment. "This moment is so much bigger than me," she said. "This moment is for Dorothy Dandridge, Lena Horne, Diahann Carroll."
It was moving, poignant and long awaited.
Ellen DeGeneres snaps with some of Hollywood's biggest stars
This one was little more than a giggle.
During her stint as host of the 2014 Oscars, DeGeneres worked some social media magic when she met the public to get a selfie with some of the biggest stars in attendance — and quickly. tweeted it to the world.
It was played for laughs, but certainly also a moment of pure joy.
The infamous best picture snafu
Who could ever forget the moment 'La La Land' was announced as best picture in 2017, only to be revealed minutes later that it was actually 'Moonlight' that won?
I was helping cover the awards that night – let's just say it was a wild ride for all of us. There was joy for "La La Land", followed by great confusion as to what was going on, then joy again for the crew of "Moonlight".
Talk about a wave of emotions!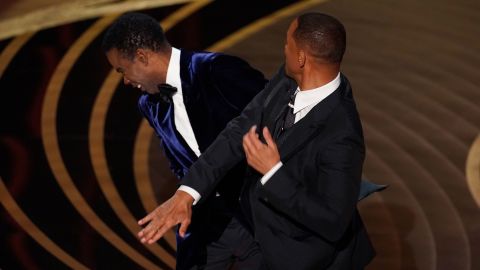 Just as there was no way I wouldn't mention that "Moonlight" moment, there was no way you were going to get through this newsletter without mentioning "the slap."
Now that everyone, including Chris Rock, has had their say on last year's incident, all I'll add is that it brought attention to the Oscars.
I have my own theories about the pain behind the slap and its consequences, but this is a take I choose to keep to myself. I'll just say I wish the best to everyone involved – and hope the crisis team formed in the aftermath to deal with similar incidents has nothing to do this year, but sit back and enjoy. a spectacle.
Any of this year's nominated songs would be – and should! – be a great addition to your Oscars party playlist, but if you're looking for me, I'll be in the corner sobbing to Rihanna's hit "Lift Me Up," from the "Black Panther: Wakanda Forever" soundtrack ". (It's one of the nominees in this year's Best Original Song category.)
She's scheduled to perform at this year's show and I'm already devastated just thinking about it.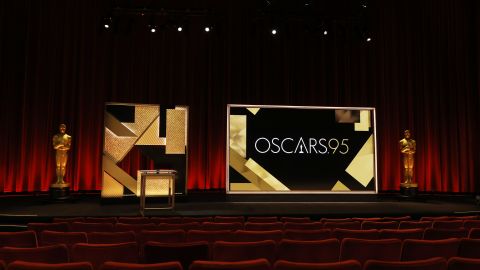 Naturally, this is the part where I say tune into the 95th Academy Awards, airing live on ABC from the Dolby Theater in Hollywood on Sunday nights from 8:00 PM EST / 5:00 PM PST.