Nearly 10,000 Californians were forced to flee their homes after widespread flooding and snow was driven by an atmospheric river across the state.
Several major highways and rural communities were blocked after swollen rivers burst their levees and creeks overflowed in Santa Cruz County, south of San Francisco.
Soquel city authorities are urging people to stay indoors, as flooding has destroyed the city's main street, trapping some in their homes.
City teacher Heather Wingfield said she was trapped in her home after nearby Bates Creek rushed through Soquel.
"It's awful," she said. "Let's hope no one has a medical emergency."
She added that water infrastructure has been wiped out for her and her neighbors.
Several feet of water also covered nearby Watsonville, while a burst levee in Springville washed away a street.
There has also been flash flooding in the foothill town of Kernville, with the river, known locally as "Killer Kern," continuing to rise.
A Kernville local said the river tripled overnight.
No injuries have been reported so far, but evacuation orders are in place throughout the Central California region.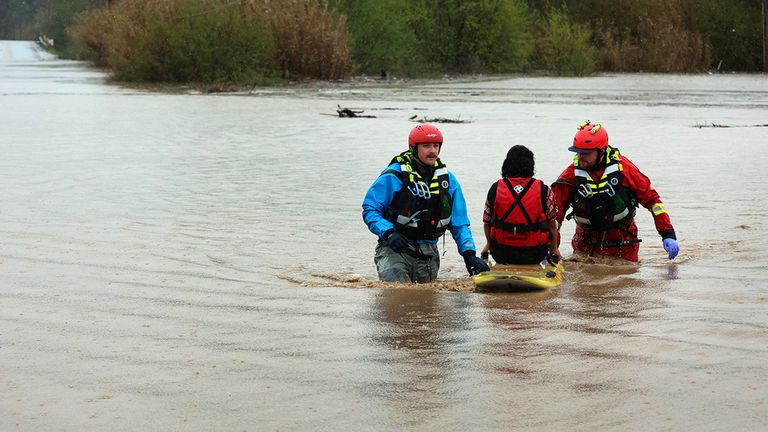 An atmospheric river is a bed of moisture in the atmosphere that carries moist air from the tropics and discharges heavy snow and rain to another region.
They can be up to 375 miles wide and stretch to be more than 1,000 miles long and are usually seen as an important source of rainfall for the region.
It's the latest atmospheric river to dump statewide rain in recent weeks, with Gov. Gavin Newsom declaring emergencies in 34 counties, while the White House approved a disaster declaration, which is expected to provide financial aid to California.
To know more:
Temperatures in the UK drop to -15.2C as wintry conditions continue
Proposed 'Hydrogen Village' which could see homes swap gas for hydrogen
There could be more problems in the Sierra Nevada as well, as snow on the mountains begins to melt, contributing to more flooding, some meteorologists have said.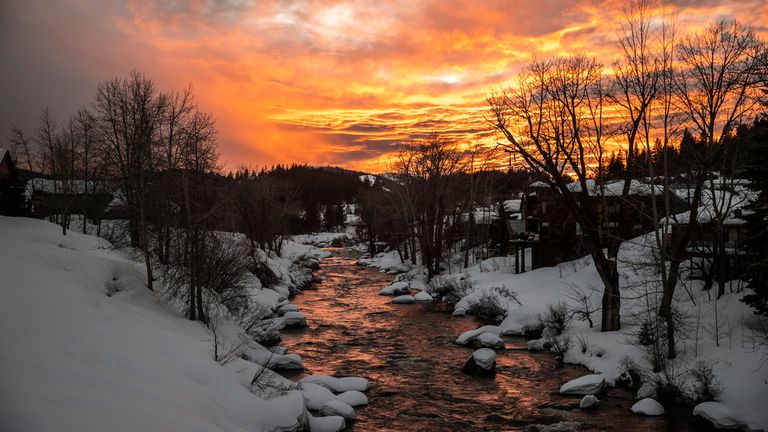 Lake Oroville, a huge reservoir in California and home to the tallest dam in the United States, has seen its spillways open for the first time in four years, due to the excessive volume of water in it.
State officials hope to harness the excess rainfall to use later in the year to help cope with inevitable droughts across California.
Governor Newsom signed an executive order in recent days, allowing farmers and water agencies to store more water in underground aquifers.