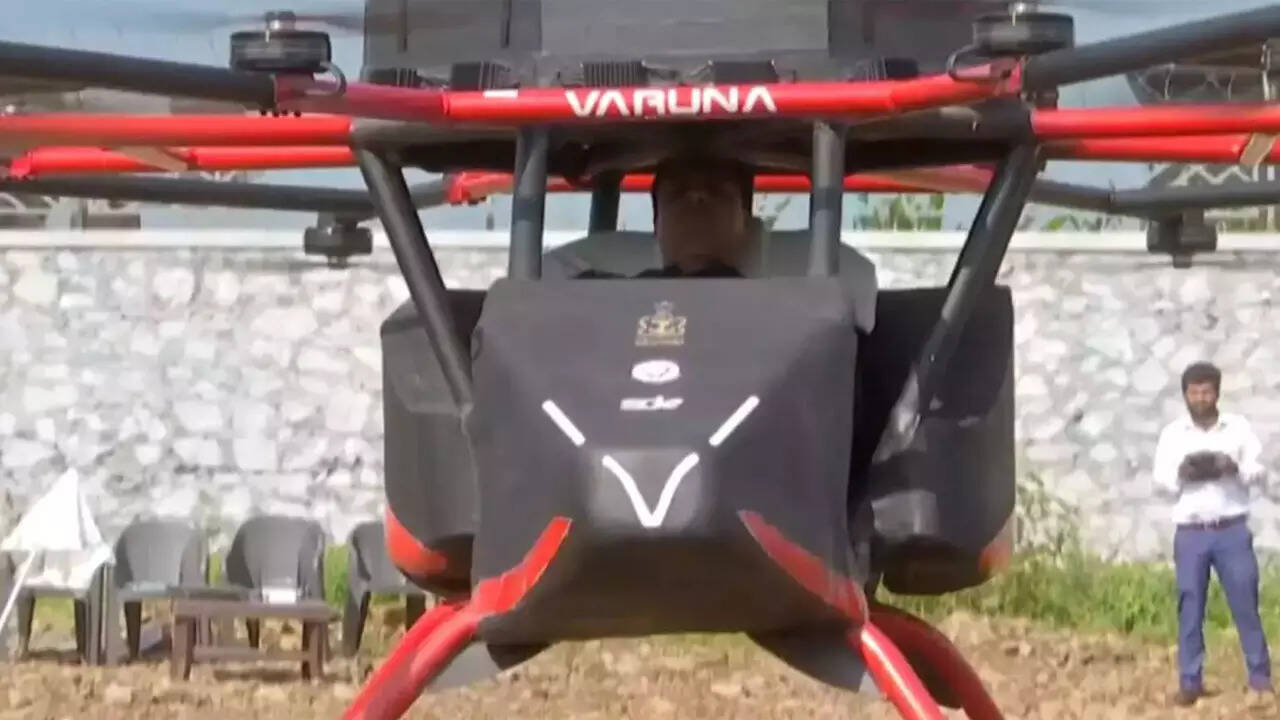 NEW DELHI: At a time when Australia's top brass, including their Prime Minister Anthony Albanese, are visiting the country, an Indian drone company is in talks with their Navy to supply its drones that can carry cargo and personnel to them.
The drone company was ably supported by the Indian Navy to develop its products, including the human-carrying drone 'Varuna' which was presented to Prime Minister Narendra Modi at an indigenization event organized by the maritime force.
"The Indian company is in talks with Royal Australian Navy through its local partner to supply them with the drones made in India," Navy officials told ANI.
The Indian Navy has supported and pushed India's make in defense sector in a big way and supported the private sector in the development of its products.
The Indian Navy has also placed orders for these drones which are expected to be deployed on large warships including the new aircraft carrier INS Vikrant for carrying personnel and cargo.
The Varuna drone which can carry a human payload, has a range of 25 km and can carry a payload of 130 kg and has about 30 minutes of flight time.
The head of the drone company, Nikunj Parashar, confirmed that his company was in talks with the military to sell the drones, but did not discuss the details.
However, it said that it has received great support from the Indian Navy in developing its drones which are now being fed into the Indian defense services.
He said the Navy has provided its own platforms to aid in product development and his company may be developing a multi-helicopter named Observer that they can stay airborne for two hours for surveillance with just their help.
He said it was during one of the Vice Chief of the Navy's visits to industry that the Defense Forces encouraged his company to work for the military and develop a personnel carrier drone for the Navy.
The Navy worked on the IDex program to promote indigenous defense technologies has been a great success for the Indian Navy.
"The Prime Minister has issued 75 challenges. We have really accelerated and done this work. We had thought that if we are to achieve success, we have to do things differently. We have streamlined our procedures so that we can take these cases forward. We are confident that by August 15 we will achieve our goal, as promised to Prime Minister Modi," said the Vice Chief Admiral of the Navy. SN Gormade said recently.
A number of indigenous platforms and weapons are also scheduled to be shown to Prime Minister Narendra Modi during the upcoming Combined Commanders' Conference, which starts later this month in Bhopal, Madhya Pradesh.
The Prime Minister has also set a target of $5 billion in exports for Indian companies by 2025, which has led public and private sector companies to make extra efforts to meet the target target.