MUMBAI: The Indian Cricket Board (BCCI) has challenged the International Cricket Council (ICC) the match referee Chris Broad's decision to deem the Indore field "poor" for the third round of the Border-Gavaskar series.
Broad's decision meant the venue was awarded three demerit points.
TOI learns that the BCCI has appealed Broad's verdict on the square turner to the International Criminal Court.
Under ICC rules, an appeal such as this is heard and determined by the ICC Chief Executive (Cricket) Wasim Khan and former India captain Sourav Ganguly, who is currently the chairman of the ICC men's cricket committee.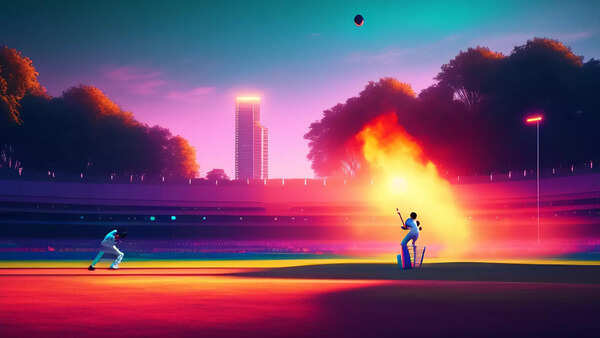 However, Ganguly will be barred from the trial as he hails from India, the member country of the International Criminal Court which filed the protest.
The ICC will replace Ganguly with someone else for this process.
The BCCI was encouraged that there is a precedent of such an appeal under consideration and the verdict has been overturned/reviewed by the International Criminal Court.
Last year, the ICC had reconsidered the 'below average' rating for the Rawalpindi ground for an England-Pakistan test.