Two boats carrying dozens of migrants sank off Turkey's Aegean coast on Tuesday, drowning at least four people, Turkish media reported.
The Turkish coast guard rescued 38 people and recovered the four bodies, state news agency Anadolu reported.
It was unclear how many people were on the boats and coastguards continued to search for other possible survivors off the coastal resort of Kusadasi.
LAWYERS CALL FOR INVESTIGATION INTO ALLEGED HUMAN RIGHTS CRIMES COMMITTED BY TURKEY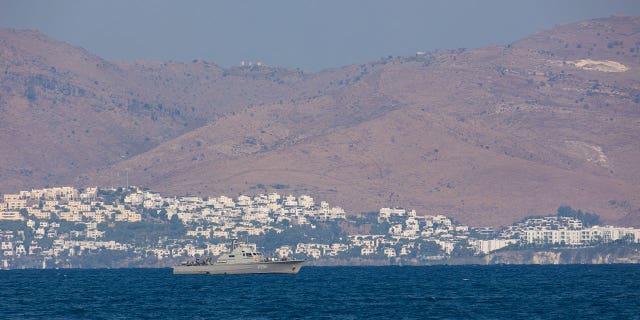 The rescued migrants were taken to hospital to be treated for hyperthermia, private news agency DHA reported. Their nationalities were not immediately known.
Anadolu said the boats carrying the migrants were believed to have been pushed back into Turkish waters by Greek authorities.
CLICK HERE TO GET THE FOX NEWS APP
Turkey often accuses Greece of engaging in the illegal practice of pushbacks – summary deportations of migrants without allowing them to claim asylum. Greece denies and, in turn, accuses the Turkish authorities of directing boats of migrants towards Greek waters.
Thousands of people, mostly from the Middle East and Africa, try to make their way to the eastern Greek islands from Turkey every year, in search of a better life in the European Union.