A group of Iranian teenage girls are wanted by the police for posting a video on TiKTok of them dancing to a song by Selena Gomez.
The video, widely shared online, shows five teenage girls dancing without headscarves in front of apartment blocks in western Tehran to the song "Calm Down" by Selena Gomez and Nigerian singer Rema.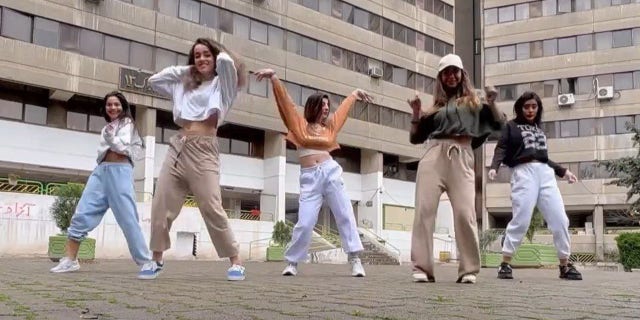 The song was released last Wednesday, March 8, which was International Women's Day.
Iranian-Canadian journalist Maziar Bahari said the video would be considered normal in most cities around the world, but in Iran, "it's an act of defiance".
"I wonder if @heisrema knows her song #CalmDown is the backdrop for an incredibly brave act of defiance by young Iranian women?" tweeted Nahayat Tizhoosh, a Canadian journalist. "It started when 5 girls danced to her music at @shahrak_ekbatan, risking persecution from a regime that killed women just for protesting."
An Ekbatan Twitter account, which posts events in the neighborhood, warned on Friday that the girls risked arrest and detention.
22,000 ARRESTED DURING IRANIAN PROTESTS ARE FORGIVED, GOVERNMENT SAYS
The account said Iranian security forces were reviewing CCTV footage at the tower block to identify the girls and were questioning guards.
In recent months, the neighborhood has been the epicenter of protests, sparked by the death of Mahsa Amini. The 22-year-old Iranian woman died on 22 September 2022 while she was in police custody, following her arrest for not wearing the headscarf properly.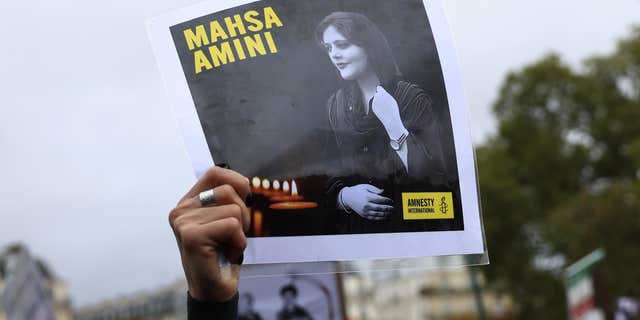 Meanwhile, hundreds of young Iranian girls attending several schools have been overwhelmed by what are believed to be noxious fumes wafting through their classrooms.
CLICK HERE TO GET THE FOX NEWS APP
Iranian theocracy officials initially dismissed the reports but later described them as deliberate attacks involving about 30 schools, with some speculating they could be aimed at trying to close girls' schools in this country of more than 80 million. people.
The Associated Press contributed to this report.