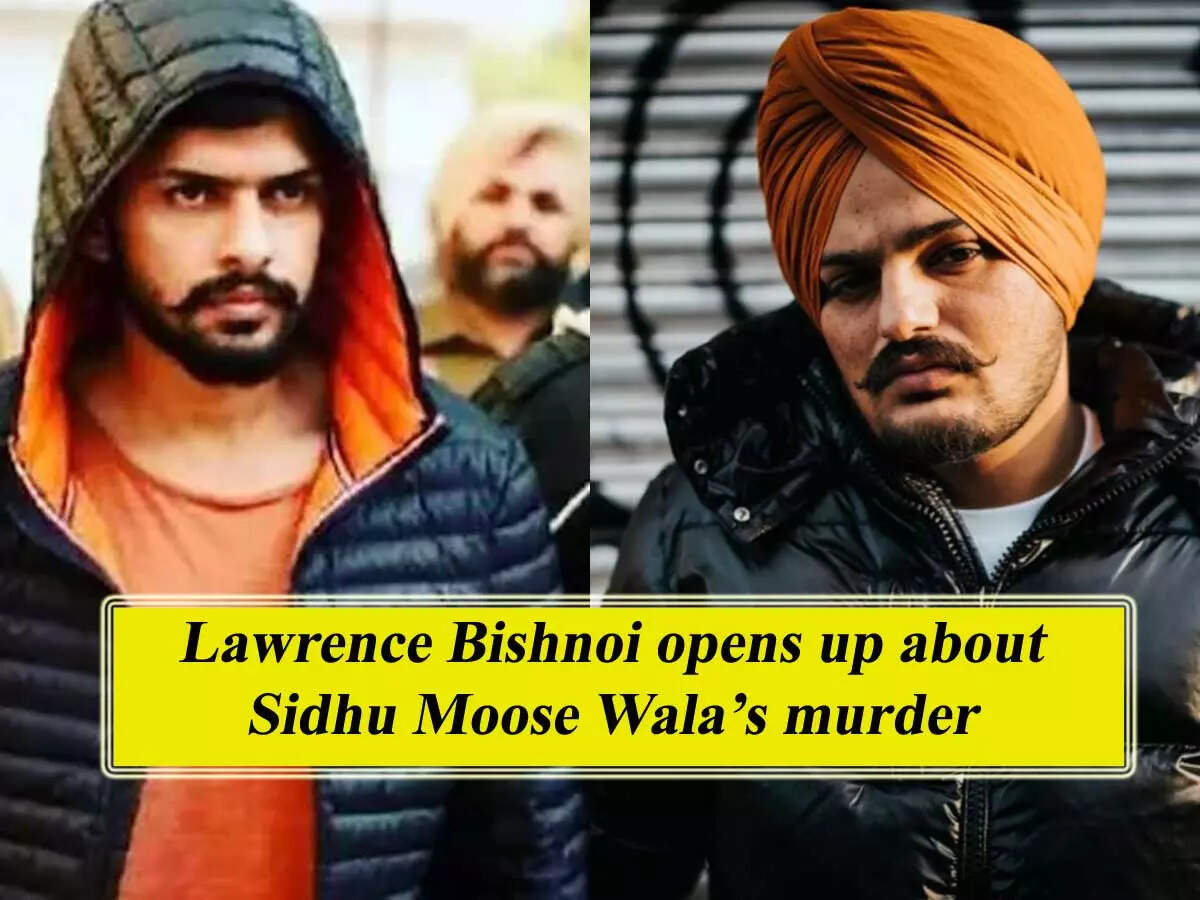 The latest update concerns the Sidhu Moose Wala murder case. Notorious gangster Lawrence Bishnoi revealed he was not involved in the murder and it was Goldie Brar who killed Sidhu Moose Wala
In an interview with ABP news, Lawrence Bishnoi from inside the jail revealed a number of facts related to the murder of Sidhu Moose Wala. He said planning to assassinate Moose Wala had been going on for a year.
Bishnoi said Brar was involved in the murder and that he already knew about the plot but didn't get a hand. He said that since Sidhu was forcefully arming their anti-gang and hence, he told Goldie that he was an enemy.
He further added that he received a phone call at night from a Canadian friend after Sidhu was shot and killed.
In the same conversation, Bishnoi revealed that Sidhu was protecting the people who killed Vicky Middukhera, who was very close to Lawrence's gang. He accused the late singer of wanting to become a don and to prove the same that he had killed Middukhera. (Vicky was shot dead on August 7, 2021) Finally, Lawrence revealed that the weapons for the murder of Sidhu Moose Wala were procured from Uttar Pradesh.
Sidhu Moose Wala was shot and killed on 29 May 2022 in Mansa. The incident occurred a day after his security was lifted by the Punjab government.