German police conducted a major raid against a group of suspected human traffickers early Wednesday, German news agency Dpa reported.
Around 400 officers, including federal police and GSG 9 special units, searched more than 20 apartments and offices, mainly in Berlin, but also in the eastern state of Saxony-Anhalt.
Five men were arrested, four of them in Berlin and one in the city of Halle, while 12 other suspects were under investigation, Dpa said.
UK & GERMANY SCRAMBLE FIGHTER TO BLOCK RUSSIAN JETS HOURS AFTER US DRONE CRASH
The group is said to have brought at least 90 people, mostly from Turkey and Iraq, to ​​Germany, each paying several thousand euros.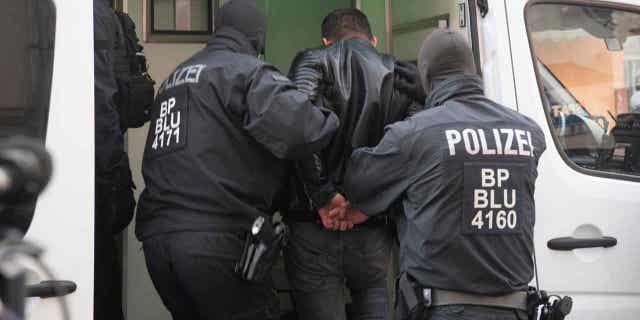 They were flown from Istanbul to the Bosnian capital, Sarajevo. From there they continued their journey to Germany by car via the so-called Balkan route. Some of them were discovered in apartments which police searched on Wednesday.
CLICK HERE TO DOWNLOAD THE FOX NEWS APP
The suspects mostly have Turkish or German citizenships, according to police.