The president of Montenegro, who is running for re-election this weekend, dissolved parliament on Thursday, paving the way for snap parliamentary elections in the near future.
President Milo Djukanovic issued a decree dissolving parliament three months after Montenegro's government fell in a vote of no confidence and after lawmakers failed to elect a new one.
MONTENEGRO LAWMAKERS ELECT JUDGES TO COUNTRY'S SUPERIOR COURT, END STALL THAT THREATENED TO BLOCK NATO SUPPLY
Djukanovic is expected to set a date for early elections on Friday.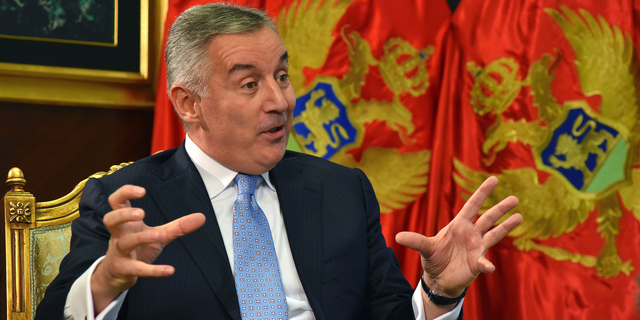 Presidential elections will be held in Montenegro on Sunday. Analysts predict the vote won't produce a clear winner and that the pro-Western incumbent will face one of several challengers in a runoff election two weeks later.
US SANCTIONS FORMER SECURITY CHIEF BOSNIA
His opponents include candidates from several parties in a pro-Serbian alliance.
Djukanovic and his Democratic Party of Socialists led Montenegro to independence from Serbia in 2006 and NATO in 2017. But facing corruption allegations, the party lost the 2020 parliamentary election to an alliance of political parties who sought closer relations with Serbia and Russia.
CLICK HERE TO GET THE FOX NEWS APP
The ruling coalition has since been in disarray, creating a political stalemate that has blocked Montenegro's bid to join the European Union.