Petrol bombs and rocks were thrown at police in Pakistan during a raid on the home of former Prime Minister Imran Khan, during which shots were also fired.
Officers responded with tear gas as they clashed with baton-wielding supporters of the politician in the eastern city of Lahore on Saturday and arrested more than 60 people.
During the operation, a man on the roof of the sprawling compound opened fire.
At least three police officers were injured.
Commander-in-Chief Suhail Sukhera said security forces must remove barricades erected by members of Mr Khan's Tehreek-e-Insaf party.
He said they blocked the lanes around the property with concrete blocks, downed trees, tents and a parked truck.
Breaking into the main door of the main residence, police said they found masks, bottles filled with gasoline, iron bars and batons used in attacks on police over the past week.
Mr Khan was not at home, having traveled to Islamabad to appear before a judge and face corruption charges.
The judge postponed this hearing to March 30.
Due to violence outside the court building between police and Mr Khan's supporters, he was unable to make it to the courtroom and was therefore allowed to sign in from his vehicle.
Learn more:
Imran Khan accused of 'blatant lies' by Pakistani minister
Former Pakistani Prime Minister Imran Khan 'preparing to be arrested'
On Friday, a high court suspended Mr Khan's arrest warrant, granting him a reprieve to attend court without being detained.
He had taken refuge at his home in Lahore since Tuesday, after failing to appear at an earlier hearing in the case.
His supporters had clashed with police for two days to protect him from arrest.
During his trip to Islamabad, Mr Khan said in a video message that the government had planned for his detention as he traveled to the hearing.
He said the police broke into his home while his wife was there alone.
He condemned the actions of the police and demanded that those responsible be prosecuted.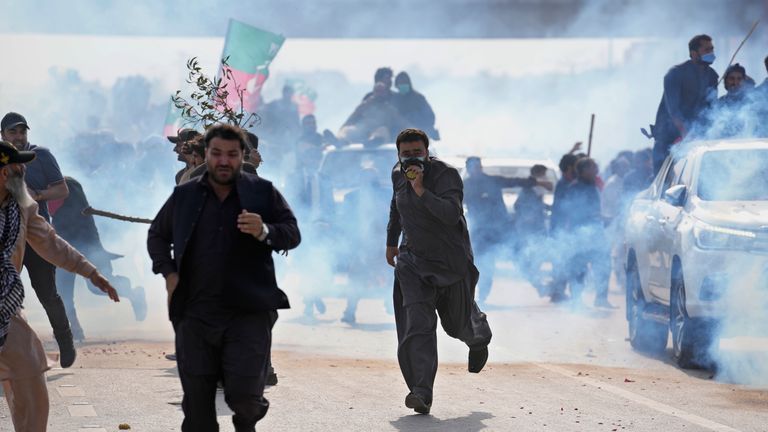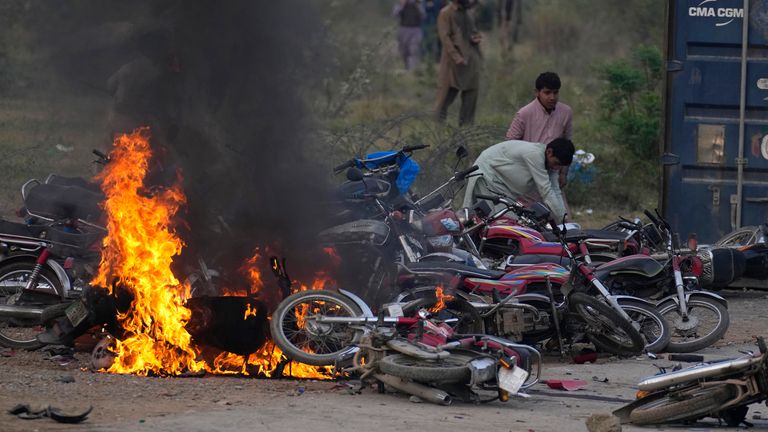 Mr Khan, 70, now in opposition, was ousted in a vote of no confidence in parliament last April.
He is accused of selling state gifts while in office and hiding his assets.
It is one of many cases the former cricket star has faced since his ousting.
He also claimed that his removal was part of a plot by his successor, Prime Minister Shahbaz Sharifand the United States.
Washington and Sharif's government have denied the allegations.