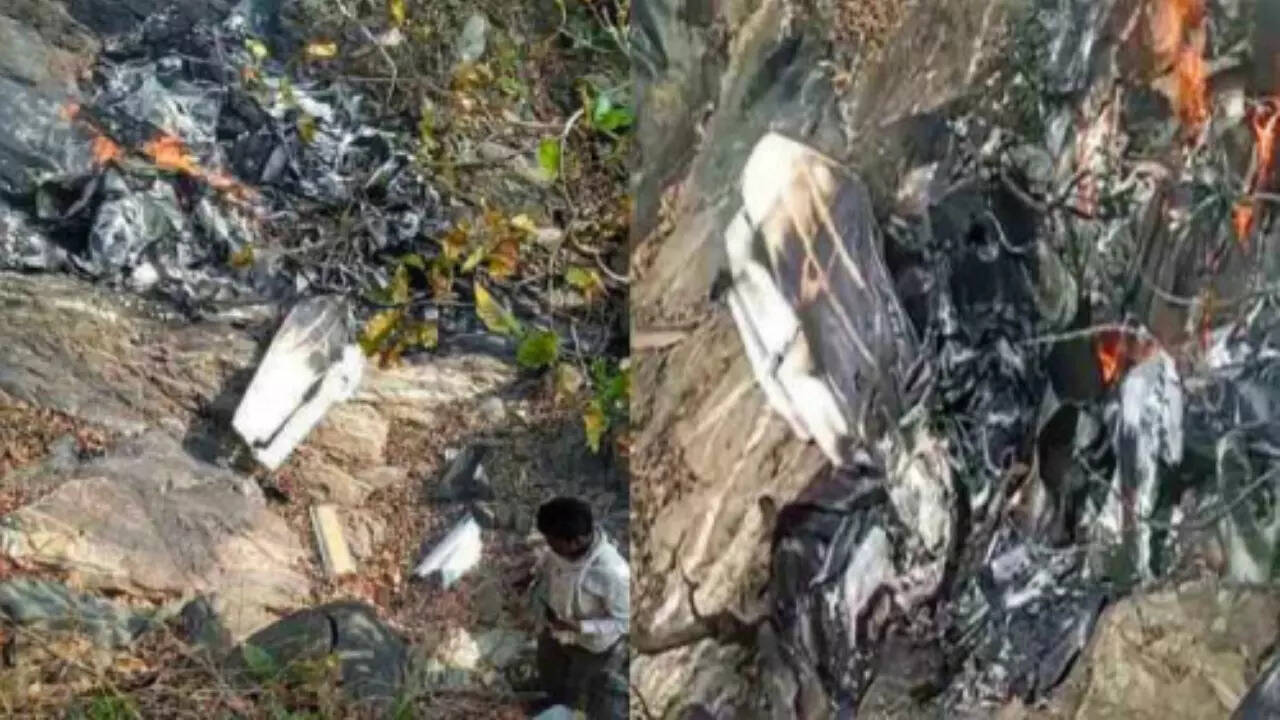 BHOPAL/JABALPUR: A training On Saturday afternoon, a plane crashed in Madhya Pradesh's Balaghat district, killing both pilots – Captain Mohit Thakur of Himachal Pradesh and V Maheshwari, an apprentice from Gujarat.
The aircraft, a Diamond DA-40, operated by National Flight Training Institute (NFTI), had taken off from Birsi Airport in Gondia district of Maharashtra and crashed about 40km away in a thick forest at Balaghat.
The cause of accident it is still unknown. Video footage from the site near Bhakkutola village in the Kirnapur region (500km from Bhopal) shows villagers standing around a charred body and a smoking wreck.
The four-seater crashed around 15:20, 15 minutes after take-off from the Birsi runway. The wreck was found in a 100-foot deep gorge. Police and rescuers had difficulty reaching the crash site, having to walk the last 7km through hilly terrain and dense jungles.
The SP of Gondia district in Maharashtra, a medical team and the jawans of the Hawk Force of deputy leave for the scene of the accident.
This is the third plane crash in MP this year: on January 6, a trainer plane hit the temple and crashed, killing the pilot and injuring the apprentice, and on January 22, a Mirage-2000 and a Sukhoi-30 collided in mid-air during a training exercise and crashed, killing one of the three pilots.
This is not the first incident involving NFTI. In 2017, a flight instructor and a trainee co-pilot were killed after their plane crashed into the Vainganga River bordering Maharashtra's Gondia district and MP's Balaghat district. The victims were flight instructor Captain Rajan Gupta (35) and trainee Himani Kalyani (24) from Delhi. The plane had crashed after hitting a cable car wire over the Vainganga River. The four-seat Diamond 42 or DA42-VI aircraft would have hit the cable of a cableway used by a construction company. The plane had broken up in three and an oil spill was visible in the river.