The UN human rights chief on Friday called on Belarus to end its "systematic crackdown" on critics and immediately release those detained for political reasons, saying some violations could amount to crimes against humanity.
Volker Türk's comments came as his office released a new report documenting violations of international law such as unlawful killings, torture, sexual assaults and the deprivation of the right to freedom of expression and association. The report is based on interviews with more than 200 victims and witnesses and other sources.
"Our report paints an unacceptable picture of impunity and almost total destruction of civic space and fundamental freedoms in Belarus," Türk said in a statement, calling on the government in Minsk to put an end to "this mass repression" and to investigate impartial to ensure accountability.
Critics say the crackdown continues and rights advocates in Belarus raised the alarm on Tuesday over a new heavy-handed crackdown on dissent by the authoritarian government that has seen more than 100 people arrested in a week.
Authorities have targeted opposition activists, journalists, health workers, members of shooting sports clubs and people who work with drones, according to Viasna, Belarus' oldest and most prominent rights group.
INTERNATIONAL CRIMINAL COURT Issues ARREST WARRANTY FOR PUTIN FOR EXTRACTION OF CHILDREN FROM UKRAINE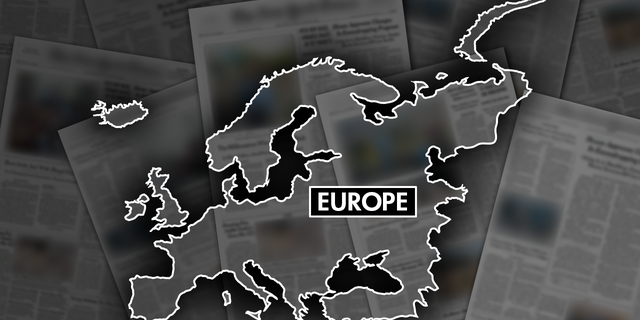 CLICK HERE TO GET THE FOX NEWS APP
The UN report pointed to the beatings of thousands of peaceful protesters in August 2020 – the largest demonstrations ever in the country – following a widely contested election that gave authoritarian President Alexander Lukashenko another term.
He lamented more than a dozen legislative amendments adopted in the past two years that target political activists and opponents and said nearly 1,500 people were currently detained on "politically motivated charges". Nearly 800 non-government groups were shut down last month, the report said.
A Belarusian court on Friday sentenced the editor-in-chief and chief editor of Tut.By – the country's leading independent news site until authorities shut it down last year – to 12 years in prison on charges of damaged national security and inciting hatred. Another court sentenced two independent political analysts to 10 years after being convicted of similar charges.
The conviction of the two Tut.By journalists "is the latest attempt by the regime to kill honest journalism in Belarus," said exiled opposition leader Sviatlana Tsikhanouskaya.
Lukashenko, a longtime ally of Russian President Vladimir Putin who supported the Russian invasion of Ukraine, has ruled the former Soviet country since 1994.