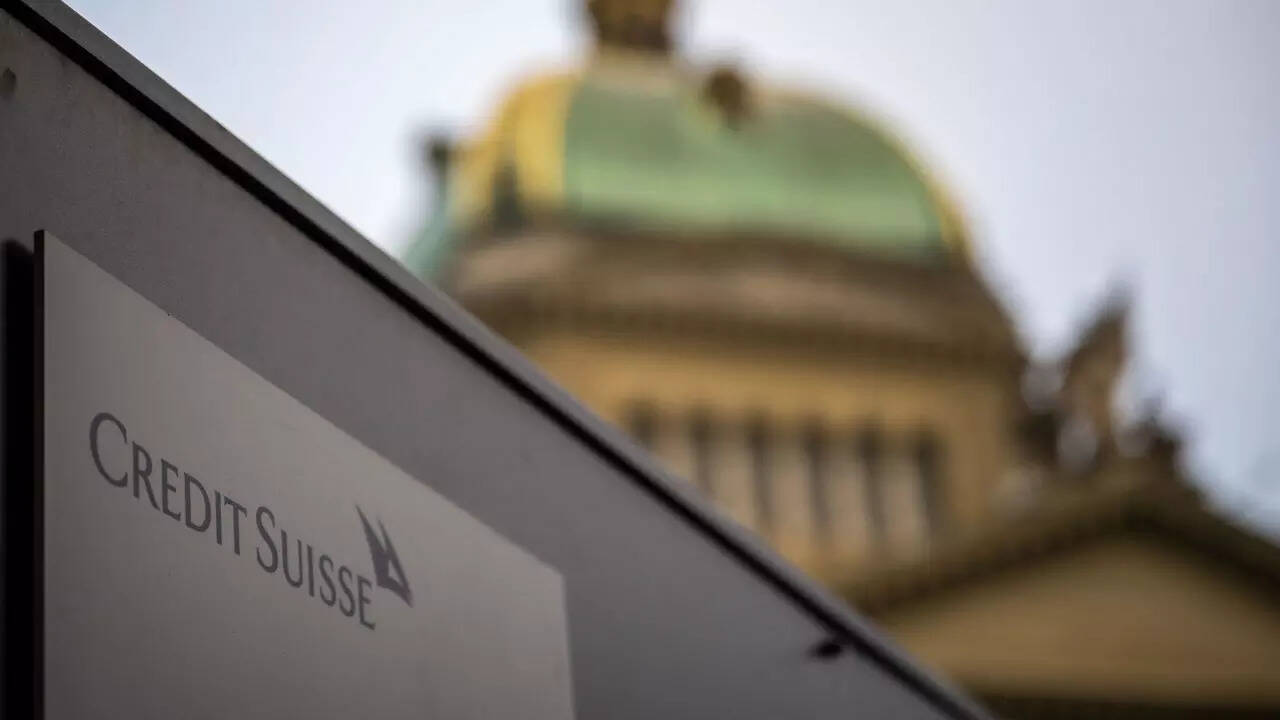 NEW DELHI: In what it calls the 'merger of the century', UBS Group agreed on Sunday to buy Credit Suisse Group for $2 billion in landmark government-brokered deal Deal.
The deal, aimed at containing a crisis of confidence that threatened to spread across global financial markets, came after a hectic day of negotiations between the two lenders.
The two largest banks of the rich Alpine nation famed for its banking prominence have been in talks all weekend, with the government, central bank and financial regulators all involved.
The Swiss bank is paying more than $2 billion for its rival, people familiar with the matter told Bloomberg.
According to reports, it will be an all-equity deal and the price will be a fraction of Credit Suisse's close on Friday, when the bank was valued at about 7.4 billion francs ($8 billion). People have asked not to be identified because the deal isn't public yet.
Credit Suisse's share price plummeted from 12.78 Swiss francs in February 2021 due to a series of scandals it hasn't been able to shake off.
THE Swiss National Bank agreed to offer a $100 billion liquidity facility to UBS extension as part of the deal, according to the Financial Times, which reported the deal first.
Swiss authorities are ready to change the country's laws to bypass shareholder voting, the paper said, citing people familiar with the matter.
Previously, reports said UBS had offered to pay up to $1 billion.
However, Credit Suisse believes the offer is too low and would hurt shareholders and employees who deferred shares.
Meanwhile the SonntagsZeitung the newspaper called it "the casting of the century".
"The unthinkable becomes reality: Credit Suisse is about to be taken over by UBS," said the weekly.
(With contributions from agencies)