John Hamasaki, a lawyer and former police commissioner who unsuccessfully ran for San Francisco district attorney in November, claimed Sunday that car robberies are "basic city life experiences" in an attempted dunk on a CEO who said his coworker was recently targeted in the city.
Snehal Antani, the CEO and founder of cyber-security firm Horizon3.ai, wrote on Twitter that a teammate visiting San Francisco went to dinner at Fisherman's Wharf and returned to a "smashed car window and 2 stolen backpacks. $10K in lost gear, passports gone, etc."
"So now I need to include a pre-visit security brief to people traveling San Francisco," Antani continued. "This is a big reason I'm hesitant to open an office in the city versus keeping a remote team and occasionally meeting up at a location to whiteboard."
"And my teammates will be scared forever, being robbed hits you at your core, especially when it's thousands of dollars of loss," he added. "There is no downtown recovery without an aggressive push for safety."
OUSTING CHESA BOUDIN, SAN FRANCISCO'S PROGRESSIVE DA, IS 'BITTERSWEET,' RECALL ACTIVIST SAYS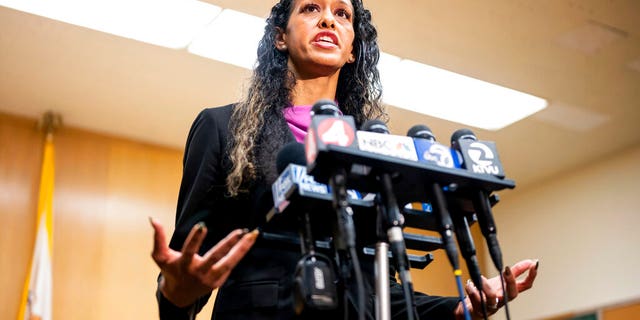 Hamasaki, who lost against San Francisco District Attorney Brooke Jenkins in a special election on Nov. 8, mocked Antani and his employees for being sheltered.
"Interesting," Hamasaki replied. "Would getting your car window broken and some stuff stolen leave you 'scarred forever'? Is this what the suburbs do to you? Shelter you from basic city life experiences so that when they happen you are broken to the core?"
"I've had my window broken 2x when I was living paycheck to paycheck," he continued. "It sucked financially, but it had zero impact on my sense of public safety. I can't even imagine the world one must live in where this would be the most traumatizing incident in their life.
"Again, not to say it doesn't suck," he added. "But maybe city life just isn't for you. It's not the suburbs. There is crime. I'm grateful most of it is property crime instead of violent crime. But I've always felt safe in San Francisco, even after being on the wrong side of violent crime."
Antani responded: "Note: this happened to my co-workers visiting the city, not to me."
Hamasaki, the former San Francisco police commissioner, was a vocal supporter of former San Francisco District Attorney Chesa Boudin, who was recalled in June 2022 for what critics described as being soft-on-crime.
CLICK HERE TO GET THE FOX NEWS APP