A federal judge has ruled against immediate relief in the lawsuit filed by West Texas A&M students over a canceled drag show.
Student-led LGBTQ group Spectrum WT filed suit against West Texas A&M University (WTAMU) President Walter Wendler on Fridya for canceling a student-organized drag show on campus after claiming such events are demeaning to women.
LGBTQ GROUP SUES TEXAS UNIVERSITY AFTER PRESIDENT CANCELS 'DIVISIVE' DRAG SHOW HE COMPARED TO 'BLACKFACE'
In addition to the suit, the group asked US District Judge Matthew Kacsmaryk to grant a temporary restraining order and preliminary injunction. The injunction would have allowed the planned Mar. 31 drag show to continue unabated.
Kacsmaryk denied the request, according to local outlet ABC 7.
TEXAS UNIVERSITY CANCELS DRAG SHOW SAYING IT 'DENIGRATES' WOMEN, AKIN TO 'BLACKFACE'
READ THE LAWSUIT – APP USERS, CLICK HERE:
The Foundation for Individual Rights and Expression (FIRE) filed the lawsuit Friday in US District Court in the Northern District of Texas on behalf of Spectrum WT, a student group at WTAMU in Canyon, Texas.
The suit names Wendler and other school leaders in their official capacities, alleging they violated the First Amendment by calling off "A Fool's Drag Race," an on-campus drag show event that was scheduled for March 31.
CLICK HERE TO GET THE FOX NEWS APP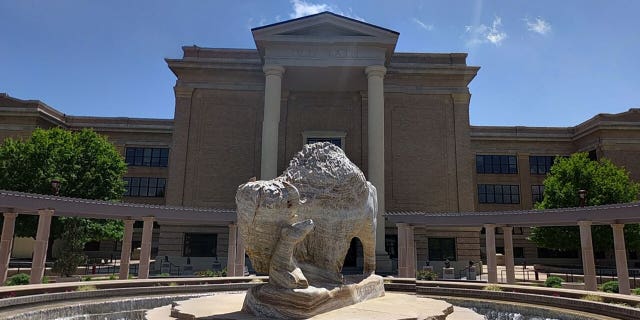 A spokesperson for WTAMU told Fox News Digital the school cannot offer comment due to pending litigation.
Fox News' Jon Brown contributed to this report.