NEW DELHI: Kunal Singh Rathore, the first cricketer to land an Indian Premier League (IPL) contract from Kota in Rajasthan, is busy preparing for the 2023 IPL season. A powerful and stylish southpaw, Rathore has been picked up by Rajasthan Royals at its base price of Rs. 20 lakhs.
The 20-year-old Rathore, who has played 5 first-class, 7 list A and 7 T20 matches for Rajasthan since 2022, spoke to TimesofIndia.com in an exclusive interview about the IPL 2023 meeting Sanju Samson, title Royals of Rajasthan chance, his inspiration and his idol and much more…
Where exactly were you at the time of the IPL player auction?
I was playing a Ranji Trophy match when I was chosen in the auction. I got the news when I got back to the hotel. I was very happy to be picked by Rajasthan Royals. I am from Rajasthan and when the Rajasthani royals chose me, my happiness doubled. I have been a big supporter of Rajasthan Royals since childhood. I supported this team as a kid and now having the chance to play for the same team is a huge thing for me.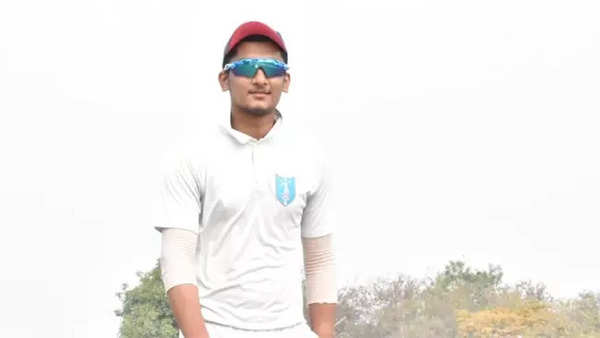 (TOI photo)
You are a wicket-keeper batsman. What was the first interaction with the skipper Sanju Samson and Jose Buttler Pleases?
I met Sanju (Samson) bhai during Rajasthan royals camp. I was star struck when I walked into that area. I met Sanju bhai first and after meeting him, I was so relaxed and calm. I told myself this is my family now and that I will stay with these great players. Sanju bhai gave me a lot of confidence and that made me feel comfortable.
I just want to learn as many things as possible from Sanju and Buttler. The way they prepare before a match, their mental strength and the way they deal with critical situations.
I spoke to Sanju and he gave me tips on hitting hard and judging a delivery before it's thrown. He said: concentration is the key to success. He asked me not to experiment anything and to play my natural game. He said-just back your shots.
I am sure Sanju Bhai will lead Rajasthan Royals to title win this time. The best part about this team is that they have a combination of experience and youth. I am sure 2023 season will belong to Rajasthan Royals.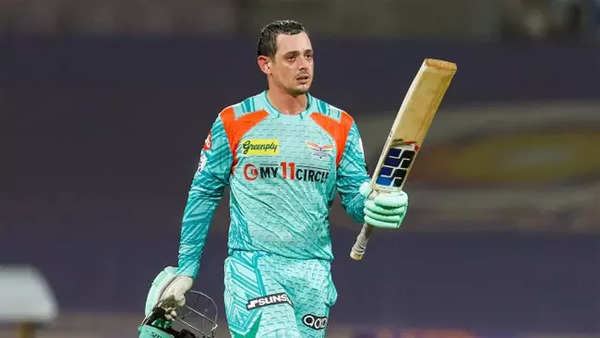 (Photo BCCI/IPL)
You are a left-handed starting hitter. Rajasthani royals have Yashaswi Jaiswal, Devdutt PadikkalAND Shimron Hetmyer that they are left-handed. Do you see yourself having enough chances in the league?
It's all about team combination. I am ready for any challenge. If management and the captain ask me to open, I will come in as a frontrunner. If they ask me to go top middle order, middle order or bottom order, I'm up for that too. I just want to go and score as much as possible for the team.
Who is your inspiration and why?
I adore Quinton de Kock. I like his joke and the way he carries himself. He is also left handed and a wicketkeeper. I have followed it closely and I admire it. I feel like I'm hitting and continuing like de Kock. He is an open and hard hitting hitter. I watch videos of him and closely follow his play. His wicketkeeping gives me a lot of confidence. I try to include these learnings in my case as well. I just want to meet him and ask a lot of things. He is a legend and my inspiration.
He (de Kock) is an enigma in the field. The way he grabs catches and some great stunners is just amazing. Those moments excite me a lot. I loved his IPL performance from him last year.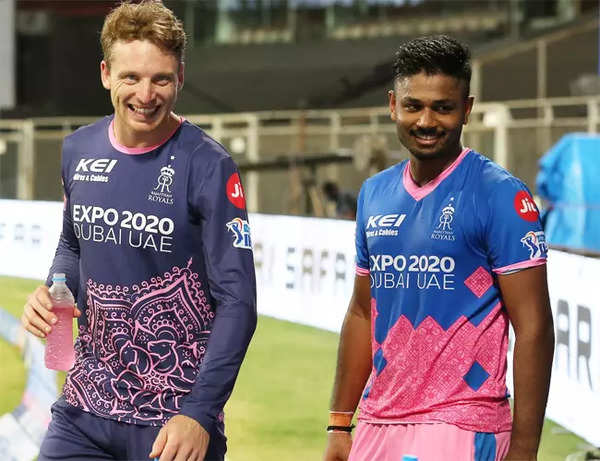 (Photo by Rajasthan Royals)
If you meet de Kock this year, what's the first thing you'll ask him?
"How do you pick up the ball and send it downtown?" This will be my first question for him. I'll ask him about the strong joke. I'll ask him about wicket-keeping and how to keep his eyes on the ball until the end.
You are from Kota (Rajasthan) and you are the first cricketer to get an IPL contract from the city. How did your cricket adventure start?
Kota is an educational center. It is known for academic coaching, medical admission, engineering and all things education related. Students come from all over the country and even the world to Kota and prepare for higher and professional studies. It was not easy for me to switch to cricket. My parents also wanted me to focus on my studies and I wanted to be a cricketer. I worked hard. There is no cricket culture in Kota, so it was a bit difficult for me. There was a lot of travel involved. My parents started supporting me over time. Now the whole Kota knows me. When I go somewhere, people greet me, talk to me and take pictures with me. Thanks to Rajasthan Royals for that.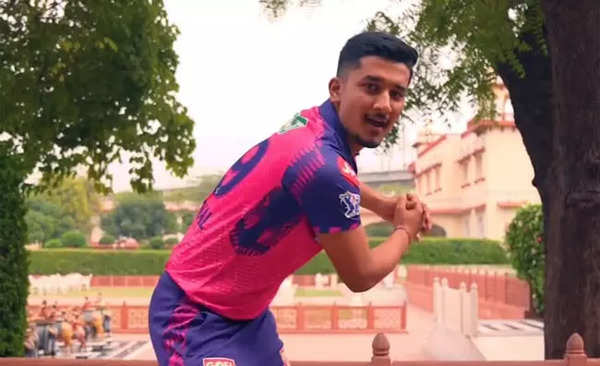 (Photo by Rajasthan Royals)
There has been a lot of talk about your reflexes and wicket keeping on the home circuit. How would you rate your chances in India?
IPL will be a great platform for me. I am eager to learn a lot. There will be many cricketers from all over the world at the IPL. I will share a dressing room with them and get a lot of tips. I am really looking forward to this beautiful trip. I trust my abilities. I want to take it one step at a time. I will wait for that day too (I will play for India). I will continue to work hard for this.
Which Rajasthan Royals bowler would you like to face in the nets and which batsman would you like to keep wickets against?
Trent Bolt. He is a fierce world class bowler. I want to face it in networks. I want to be behind the wickets when Jos Buttler comes to bat in the nets. In addition to holding him, I want to see the movements and strides of his feet. The way he hits the ball and changes position at the last moment is on another level.