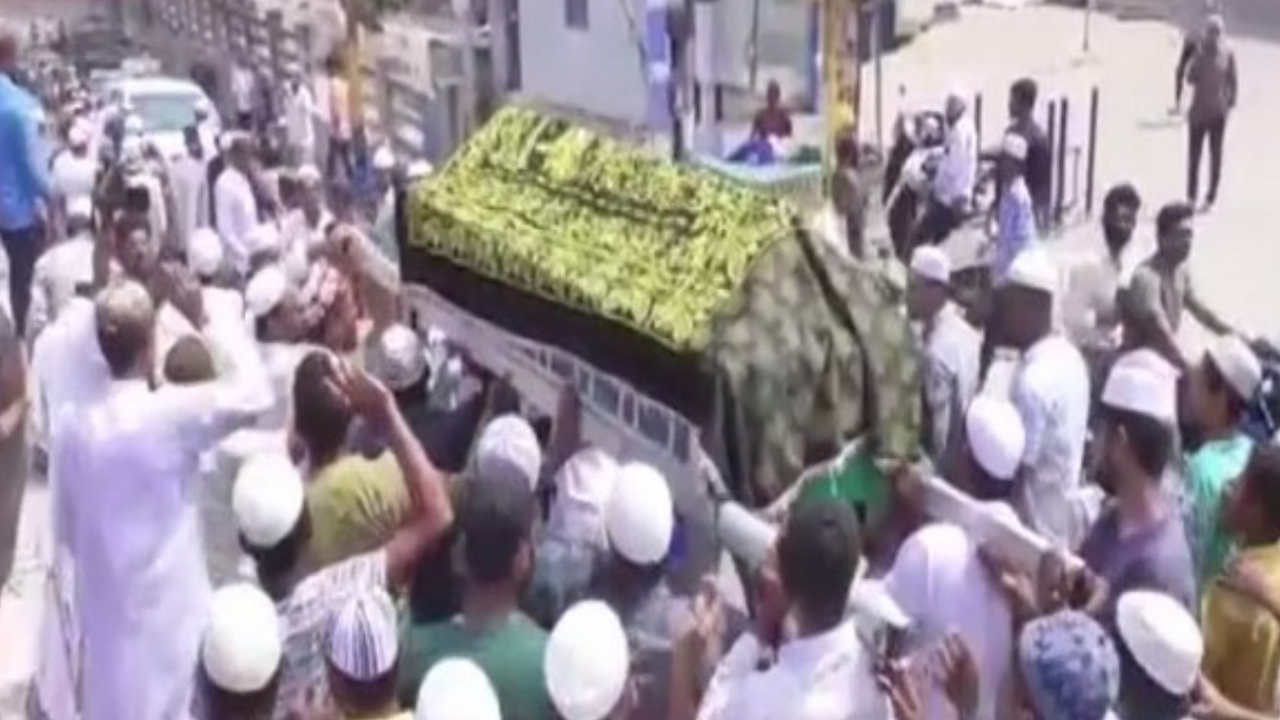 BENGALURU: Several people have been arrested in connection with the suspicious death of a cattle trader, whose body was recently discovered, Karnataka Police said Sunday.
Ramanagara Police said it has filed a lawsuit against Puneet Kerehallia right-wing activist, and others under relevant sections of the Indian Penal Code.
The deceased, identified as Idris Pasha (38), was allegedly stopped and attacked by Puneet and his associates while traveling in a vehicle, with his body later found near Santhanur village in Ramanagara district.
This incident has led to widespread protests from members of the Muslim community, demanding the immediate arrest of the accused.
The body was taken from the victim's home to Eidgah Maidan on a truck.
The funeral of the deceased will be held at Eidgah Maidan according to Muslim traditions, locals said.
A family friend of the deceased, Syed Malik, said they will hold a huge protest if the culprits are not reported.
"We will hold a huge protest if Punith Kerehalli and other accused are not arrested. This is an intentional act to fuel communal tensions. We have information that they demanded Rs 2 lakh from Idris and when he refused to pay the amount, they killed him," he said.
A local leader named Nasir Ali Khan also claimed that the accused had asked Idris for money and killed him after he refused to pay.
"Who allowed them to be vigilant? Is there no police or law and order? Why were they allowed to do that? They did it intentionally, they carried daggers, knives and other weapons. They also demanded Rs 2 lakh from Idris. This does not it's acceptable. The matter should be investigated and these things should be stopped immediately," he said.
Another local Muslim leader, Amjad, said the accused followed Idris from Mandya with the intention of killing him.
"This is entirely intentional as Puneet and his gang followed Idris from Mandya even after he was transporting cattle with permission. They intended to kill him. Before that, they asked him for money and when he didn't pay, they killed him and dumped his body. We have a lot of hope in the DSP and the police department. They need to properly investigate and punish the accused. We will have discussions with our community leaders and then decide what to do next," he said.
Further investigations into the case are underway.
(With input from ANI)