Bodies are strewn on the doorstep of San Francisco's main government building, deformed by the effects of fentanyl, a painkiller 100 times stronger than morphine.
We're two blocks from Twitter headquarters, in a part of town with more billionaires than anywhere on Earth, but it's become an open-air drug market.
Trevor Pearson has been addicted to opiates for 10 years, first heroin and now fentanyl. He wants everyone to know about the devastation.
"The fact that it's not a main issue, on TV every night, is insane to us," he says.
"I've never seen anything like it. There are regular people, Square Joes on their way to work and they stop and hang out with me, try this drug for the first time, and then literally walk away from their lives at From this moment on, they are right here with us."
I ask Trevor what fentanyl is doing on the streets of one of America's great historic cities.
"It turned your average users into desperate, violent people who will do anything to get our next fix," he says.
Inside a Secret Fentanyl Lab

"It's a tragedy. There are these million dollar neighborhoods with people shaking their heads outside their front door. I can't even imagine what it would be like to work your whole life, to be able to buy a house like that and have it end up like this."
America's drug czar on the threat of fentanyl

It is a global tragedy. Drug-related deaths jumped 41% in San Francisco in the first three months of this year – with an average of one person dying from an accidental overdose here every 10 hours. The drug-ridden neighborhood of Tenderloin is the most affected.
"It's classified as a disease now, medically," says Trevor, "and insurance companies classify it as a disease."
"So why is there still so much stigma socially? People don't ask to be drug addicts. They can make bad decisions, but you wouldn't yell at someone with diabetes for having blood sugar issues. "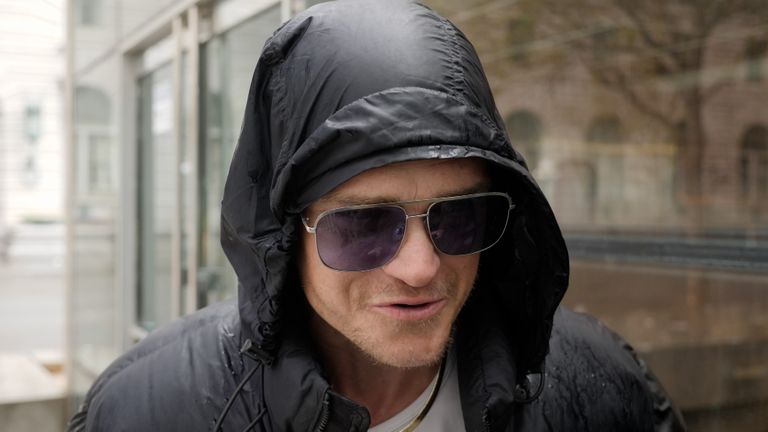 As we speak, a private security guard interrupts us, asking Trevor's friends, who are using behind him, to move away from the sight of a nativity scene.
Around the corner, the police are handcuffing a suspected trafficker.
This week, California Governor Gavin Newsom said he was sending in the National Guard as part of a crackdown on fentanyl trafficking.
It's a city divided on how to tackle the fentanyl crisis. Some want the streets cleaned up, others prefer a more compassionate and health-focused approach.
Why cartels started using TikTok more.

This is the view of Heppac, an education and prevention program. Every Tuesday, their team members are based under an overpass, next to a homeless encampment in Oakland, a town just across the bridge from San Francisco.
People between their early 20s and late 70s are lining up for help cleaning themselves or staying as safe as possible when using.
Staff stand behind a bank of plastic desks, handing out clean syringes, wound care kits and Narcan, an overdose reversal treatment. People put their groceries in brown paper bags.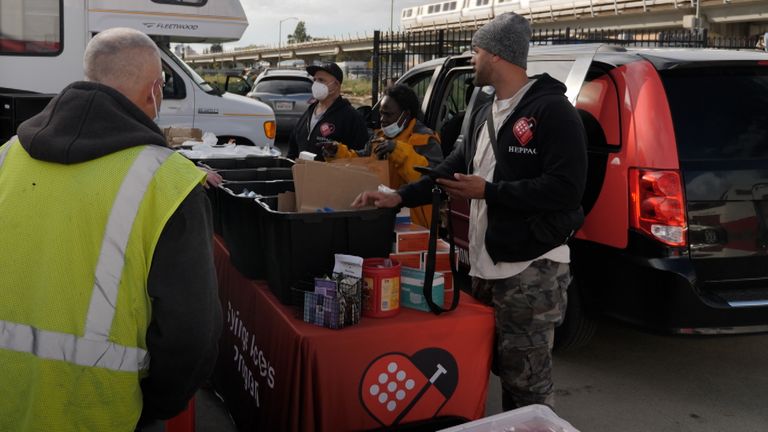 "I don't like getting involved in political issues," says community health promoter Sabrina Fuentes.
"I just want to get this to that person who's on the street dying," she adds, reaching for a Narcan spray.
"A lot of times I just have conversations with them. They sit down, we talk about mothers, children, family. I get to know them and have a relationship with them, and then they die and that's it. is heartbreaking."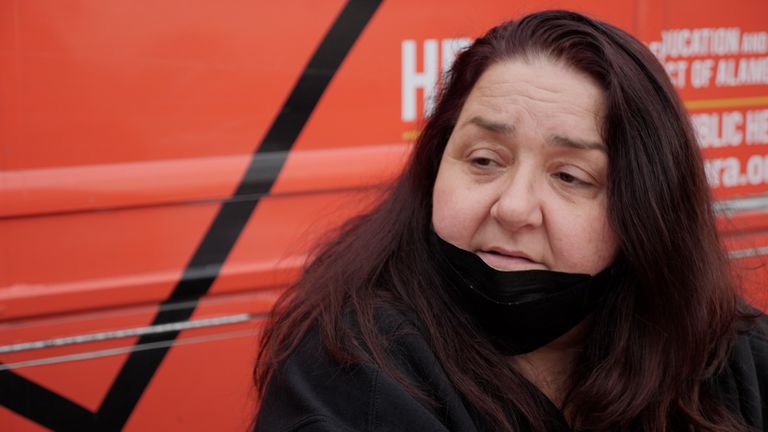 Learn more:
Inside a Secret Fentanyl Lab: Deadly Chemicals, Cartel Kingpins, and Gunshot Wounds
What is fentanyl? The drug that killed rapper Coolio
Across San Francisco, bars are stocked with simple test strips, often provided by the charity Fent Check. They allow drug users to verify that their cocaine, or other substance, is not contaminated with fentanyl.
Jeff, a former drug dealer, says he helps one of Mexico's biggest street gangs operating in the area test their drugs before they hit the streets.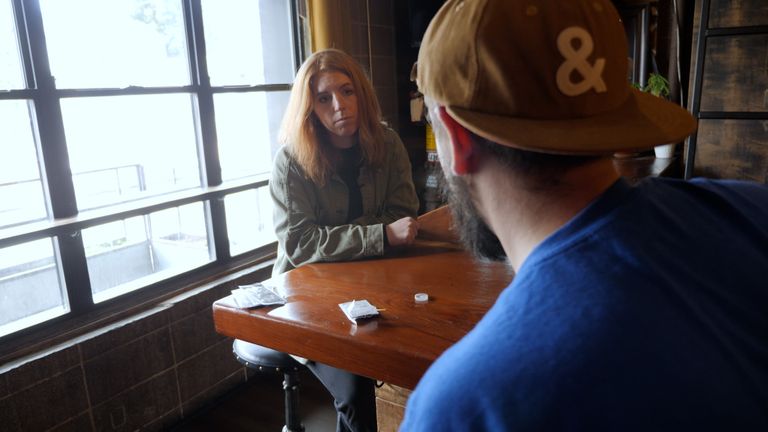 "No drug dealer wants to deliberately give fentanyl instead of cocaine," he says.
"If customers start noticing that people are dying from a batch of cocaine and the autopsy results show it's from an opioid overdose, nobody buys that cocaine anymore. It just doesn't make financial sense to kill your clientele."