Mexico's President Andres Manuel López Obrador on Wednesday accused the US government of funding organizations hostile to his administration.
Speaking at a news conference Wednesday, López Obrador read a letter he sent to President Biden the day before.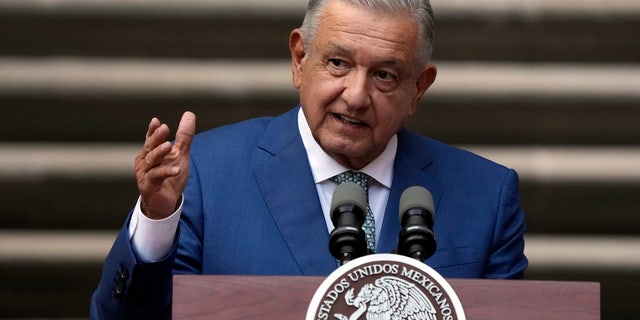 "The United States government, particularly through the [United States Agency for International Development]has long been funding organizations openly against the legal and legitimate government that I represent," López Obrador said in the letter, calling such actions "interventionist."
"I'm sure you are unaware of this issue and for that reason, I respectfully ask for your appreciated intervention," López Obrador said.
MEXICO PRESIDENT BLACKED OUT DURING A MEETING DUE TO COVID-19 COMPLICATIONS
USAID's goals for Mexico focus on reducing "impunity, crime and violence by limiting the operational space for organized crime in targeted areas," according to its current development strategy.
The Mexican president's press conference came a day after he met with US Homeland Security Advisor Liz Sherwood-Randall to discuss coordination ahead of an end to US asylum restrictions at their shared border.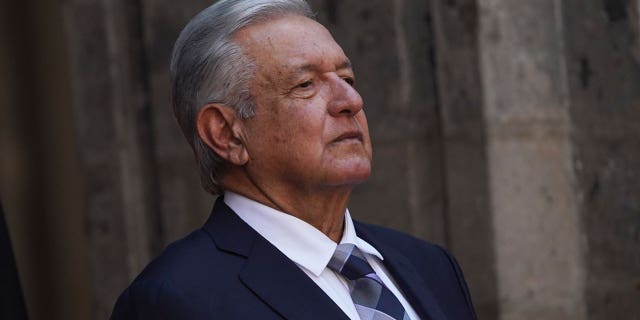 López Obrador made a similar complaint in a diplomatic note two years ago, shortly before a virtual meeting with Vice President Kamala Harris. He sent a similar letter asking USAID to withdraw funds allocated to non-governmental organizations critical of the government.
Organizations that López Obrador has identified as oppositional include the Mexicans Against Corruption and Impunity (MCCI), as well as the local branch of Article 19, an international freedom of expression organization, which has criticized the number of journalists killed in Mexico.
CLICK HERE TO GET THE FOX NEWS APP
Fox News Digital has reached out to USAID, Article 19 and MCCI for comment.
The Associated Press contributed to this report.