A New York Supreme Court judge on Wednesday threw out the $100 million lawsuit brought by former President Donald Trump against The New York Times concerning a 2018 report on his taxes.
Trump filed the lawsuit against the liberal paper, as well as his estranged niece, Mary Trump, in Sep. 2021, accusing them of "tortiously breaching and/or interfering with his contractual rights and otherwise maliciously conspiring against him" for the report on his taxes.
Justice Robert R. Reed took a dig at Trump in his ruling, referring to him as the "twice-impeached former president," and said his claims against The Times "fail as a matter of constitutional law."
BILLIONAIRE DEM MEGA-DONOR BANKROLLING TRUMP ACCUSER'S RAPE LAWSUIT VISITED EPSTEIN'S PRIVATE ISLAND
He added that the Times' reporting was at "the very core of protected First Amendment activity."
"The New York Times is pleased with the judge's decision today. It is an important precedent reaffirming that the press is protected when it engages in routine newsgathering to obtain information of vital importance to the public," the liberal outlet said in a statement following the ruling.
According to the suit, "The defendants engaged in an insidious plot to obtain confidential and highly-sensitive records which they exploited for their own benefit and used as a means of falsely legitimizing their publicized works. The defendants' actions were motivated by a personal vendetta and their desire to gain fame, notoriety, acclaim and a financial windfall and were further intended to advance their political agenda."
TRUMP, HALEY, DISANTIS? HERE'S EVERYONE RUNNING, RUMORED, OR SITTING OUT THE GOP 2024 PRESIDENTIAL PRIMARY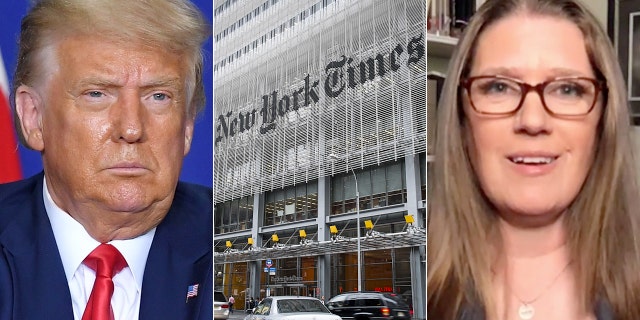 The suit specifically names as defendants Times reporters David Barstow, Susanne Craig and Russ Buettner, who collectively earned a Pulitzer Prize in 2019 for their "explanatory reporting" into Trump's wealth based on tax documents they obtained.
Trump alleged the trio of journalists were "in the middle of an extensive crusade to obtain" his "confidential tax records" and that Mary Trump was convinced to "smuggle the records out of her attorney's office and turn them over" to the paper.
While the ruling on Trump's claims against the Times came Wednesday, no ruling has been made on his claims against Mary Trump, who has been an outspoken critic of her uncle and regularly appears on liberal cable news networks to bash him.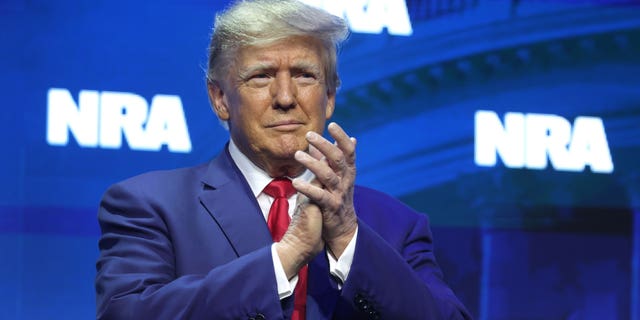 CLICK HERE TO GET THE FOX NEWS APP
Fox News Digital reached out to the Trump campaign for comment but did not immediately receive a response.
Fox News' Joseph A. Wulfsohn and Brian Flood contributed to this report.