A major fire engulfed a street market in Haiti early Thursday, consuming thousands of dollars' worth of goods as vendors mourned their losses.
The market, known as Shada, is located in Petionville, near the capital Port-au-Prince.
Vendors began arriving before dawn to try and put out the flames, throwing buckets filled with sand on the burning rooftops before firefighters could arrive.
FLASH FLOODS IN SOMALIA KILL AT LEAST 21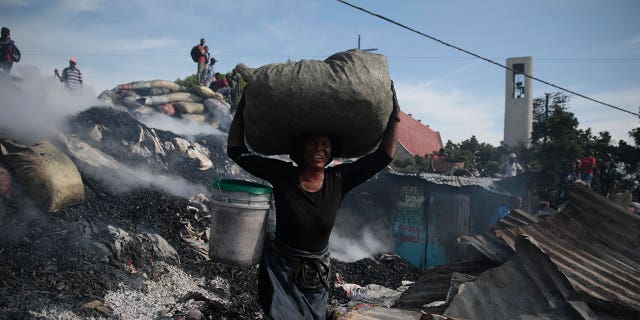 Stevenson Midi, 42, said he lost hundreds of dollars worth of produce, including plantains, and that he and other sellers were worried about their bank loans.
"It's going to be even harder to pay off," he said as he gazed at the smoking rubble behind him.
CLICK HERE TO GET THE FOX NEWS APP
As he spoke, vendors walked by yelling and shouting, "Why did this happen to me?!" and "What did we do wrong?!" A bulldozer has begun clearing the debris.
The market is popular within the community, with hundreds of vendors congregating each day to sell bananas, charcoal, sweet potatoes, spinach, and other produce.
It wasn't immediately clear what caused the fire, which comes as poverty and hunger in Haiti rise amid growing political instability and gang violence.