A horse ridden by a member of the Household Cavalry became spooked as it trotted in the coronation procession from Westminster Abbey to Buckingham Palace on Saturday morning.
The horse, which was seconds away from the Gold State Coach carrying King Charles III and Queen Camilla, suddenly began veering backwards along the course, crashing into a barrier where members of the public were enjoying the festivities .
Officers standing in front of the metal barriers had to run away to avoid being trampled by the horse.
The rider quickly took control of the animal after the crash and it didn't appear that anyone was seriously injured.
CORONATION OF KING CHARLES III: THE HISTORIC DAY IN PHOTOS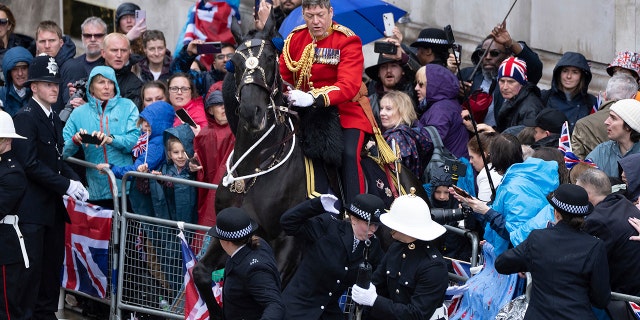 A stretcher was brought out but was not used, although a guard was helped to his feet and appeared to be limping after the incident, Wales Online reported.
CORONATION FASHION: KATE MIDDLETON HONORS PRINCESS DIANA, TWINS WITH PRINCESS CHARLOTTE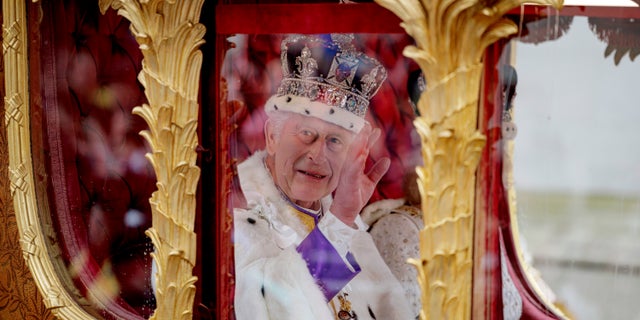 The King and Queen were crowned at the abbey on Saturday morning. The large crowds who had traveled the route Charles walked from the palace to the church – where only 2,000 guests were invited to witness the solemn religious ceremony – stood by and watched the newly crowned monarch on his way back in the afternoon.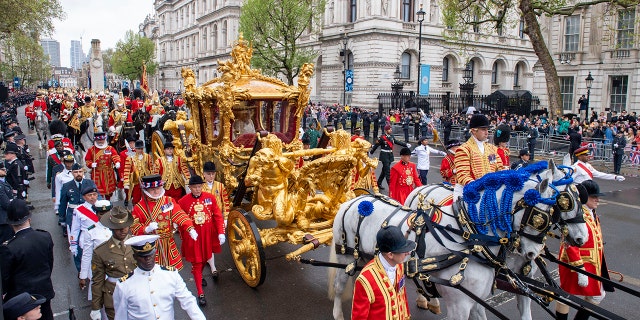 The slight twist didn't disrupt the day though. After the King and Queen returned to the palace, they appeared on the balcony with other members of the royal family to greet the crowds and watch a military flyover.
Charles became king in September when his mother, Queen Elizabeth II, died aged 96.
CLICK HERE TO GET THE FOX NEWS APP
Fox News Digital has contacted Buckingham Palace for comment.