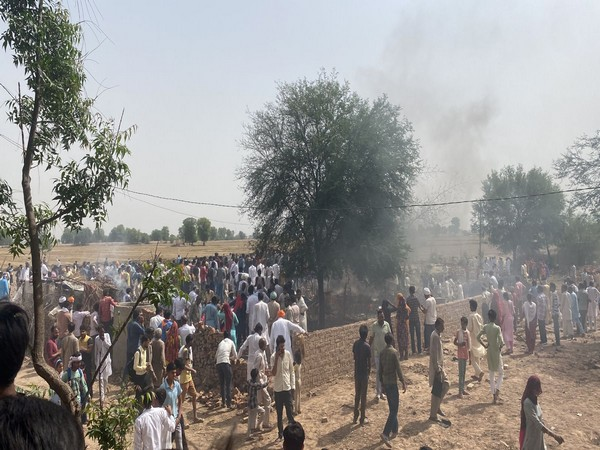 NEW DELHI: A MiG-21 fighter jet from Indian Air Force crashed into Hanumangarh district of Rajasthan on Monday, resulting in the tragic deaths of at least two civilians.
According to sources, the pilot is safe and the army helicopter has reached the crash site for rescue. The plane had taken off from Suratgarh.
The plane crashed near Dabli area of ​​Hanumangarh. The other Police Superintendent, Jassaram Bose, said at least two civilian casualties were reported.
Further information is awaited.
Further details are awaited.
CRASHES OF THE PAST
In early January, a pilot was killed after two Indian Air Force fighter planes – a Sukhoi Su-30 and a Mirage 2000 – crashed during a training exercise in Bharatpur, Rajasthan.
While one plane crashed in Morena in Madhya Pradesh, the other crashed and landed in Bharatpur, Rajasthan.
Earlier last week an Indian army helicopter crashed in the Kishtwar district of Jammu and Kashmir.
Another incident occurred in Kochi in April, when a Coast Guard helicopter crashed during trials. This March in Mumbai a Navy helicopter had 'abandoned' after performing VVIP duties.
In October last year, two military helicopter crashes were reported in Arunachal Pradesh. On 5 October 2022, a Cheetah helicopter crashed near Tawang area in Arunachal Pradesh, killing an Indian Army pilot.