Dozens of former top US diplomats formally called on President Biden to cease all diplomacy with Iran on Monday.
The diplomats' call comes on the fifth anniversary of former President Donald Trump's decision to withdraw the US from the Joint Comprehensive Plan of Action (JCPOA), the Iran nuclear deal signed under former President Barack Obama. The letter argues that Biden's current strategy of offering sanctions relief in return for good behavior is dangerous because it "depends not on leverage from the United States but rather on the preferences of the Islamic Republic of Iran."
"Today, we write to urge you and your team to stop all diplomatic overtures towards the Islamic Republic of Iran and instead reimpose the 'maximum pressure' campaign – the only effective policy to protect the American people, the Iranian people, and others in the region and around the world from the Islamic Republic's threats," the group wrote.
"The United States should never preemptively set the negotiating table with concessions, not least with an adversary with four decades of rhetoric and actions targeting the United States and the American people. The approach of preemptively offering sanctions relief and that trust in the regime is entirely misplaced and reckless given the regime's record of lying about its nuclear program," they continued.
AIR FORCE SQUADRON IN MIDDLE EAST ARMS UP WITH 'BUNKER BUSTING' BOMBS TO COUNTER IRAN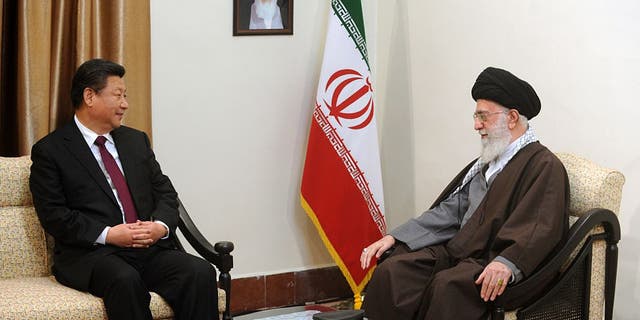 The signees of the letter include former US ambassadors to countries across the globe and to international organizations, as well as multiple former members of Congress.
Biden's administration has sought to re-enter the Obama-era Iran nuclear deal since gaining office, but negotiations have gone nowhere.
IRANIAN COMMANDO SEEN LANDING ON US-BOUND TANKER IN NEW VIDEO
The Iranian regime has grown increasingly belligerent in recent years, and it even faced an uprising from its own people in late 2022 after the death of 22-year-old Mahsa Amini while in the custody of the country's morality police.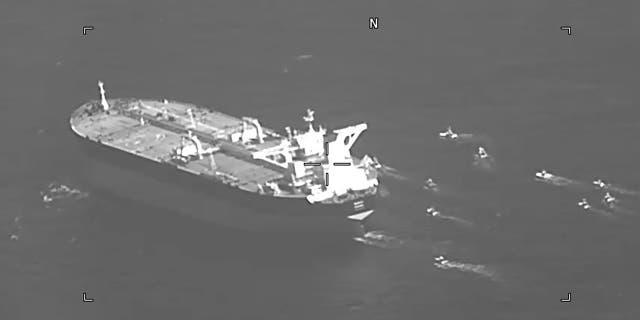 CLICK HERE TO GET THE FOX NEWS APP
It has also grown more aggressive in the Strait of Hormuz, where it seized two US-bound oil tankers last week.
Fox News' Gillian Turner contributed to this report.