MANCHESTER, NH – Democratic Rep. Ro Khanna of California says he'll be campaigning "110%" on behalf of President Biden's re-election bid.
But Khanna, the four-term progressive lawyer who represents a congressional district in the San Francisco Bay area, says he's concerned that if the president avoids campaigning in the key battleground of New Hampshire in next year's primary, "that puts the general election in the state at risk."
Khanna is a big supporter of New Hampshire's tradition for the past century of holding the first presidential primary in the race for the White House. And he'll return to the Granite State on Friday to headline the McIntyre-Shaheen gala, which is the New Hampshire Democratic Party's largest annual fundraiser.
And Khanna says he's committed to making sure the president's re-elected in 2024, even though he was a national co-chair and top surrogate for Sen. Bernie Sanders 2020 presidential campaign, when the independent senator from Vermont and progressive champion came in second to Biden in the Democratic nomination race.
ROBERT F. KENNEDY JR. LAUNCHES PRIMARY CHALLENGE AGAINST BIDEN
"I believe 2024 is going to be a very close election and I'm on the president's side 110%," Khanna said in an interview with Fox News Digital. "I will be supporting the president regardless of whether he's on the ballot. I just think he should come up [to New Hampshire] and campaign."
Khanna predicted that if Biden's on the ballot in New Hampshire, "He will win the state decisively. He'll have people like me, who worked our hearts out for Bernie Sanders, going up and down New Hampshire now doing that for him in the state. I believe he'd have a decisive victory."
But it's increasingly unlikely that Biden will be on the primary ballot in New Hampshire.
2024 FRICTION: DEMOCRATS VOTE TO UPEND THEIR PRESIDENTIAL PRIMARY CALENDAR
The Democratic National Committee (DNC) overwhelmingly voted in February voted to dramatically alter the top of its presidential nominating calendar for the 2024 election cycle, bumping Iowa and New Hampshire from their longtime leadoff positions. The DNC approved a proposal by Biden to move South Carolina to lead off spot, with New Hampshire and Nevada holding primaries three days later.
The push by the DNC to upend its primary calendar to give more representation at the top of the schedule to Black and Hispanic voters in a party that's become increasingly diverse in recent decades—was vigorously fought by New Hampshire.
Due to a longstanding state law that dictates that New Hampshire holds the first presidential primary, it's nearly certain that an unsanctioned, rogue Democratic primary in the Granite State will be held early next year on the same day as Republicans, who are not changing their longstanding order of Iowa, New Hampshire, South Carolina and Nevada. The DNC would likely penalize New Hampshire and any candidates that take part in the Granite State's Democratic presidential primary for violating the party's new calendar.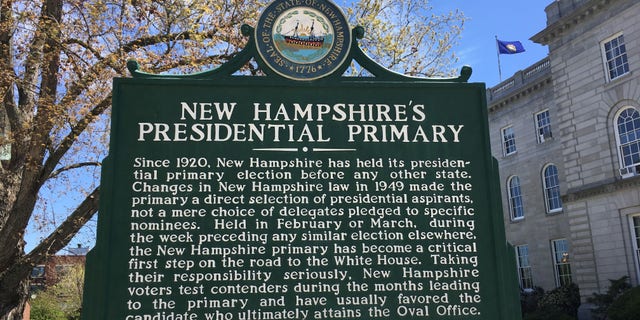 If it gets to that point, it's likely the president will avoid the New Hampshire primary, as the Biden campaign has inferred that they would abide by any sanctions imposed by the DNC.
"I believe the president should be on the ballot in the primary everywhere he was on the ballot in 2020. It worked then. He became president," Khanna said. "He's eloquently made the point that we need to move up states that have Black and Brown voters and I appreciated his advocacy on that, but he can do that and still be on the ballot everywhere."
Khanna says he'll still support Biden even if the president skips the New Hampshire but emphasizes "I just think he should come up and campaign."
An unsanctioned New Hampshire primary where Biden doesn't take part could invite trouble for the president. It would potentially benefit two long-shot candidates who are primary challenging the president—environmental lawyer and high-profile vaccine critic Robert F. Kennedy, Jr. and best-selling author and spiritual advisor Marianne Williamson.
"President Biden will not file for election in the New Hampshire primary, which will still go first," longtime New Hampshire Democratic Party chair Ray Buckley told Fox News earlier this year. Buckley warned that "this will set him up, we believe, for an embarrassing situation where the first primary in the country will be won by someone other than the president. This will only fuel chatter of about Democrats divisions."
Khanna seemed to discount any concerns of a serious primary challenge.
WHERE BIDEN STANDS IN THE LATEST FOX NEWS NATIONAL POLL
Asked he was concerned about Kennedy Jr, who was grabbing double-digit support in recent national polls in the Democratic presidential nomination race conducted by Fox News and USA TODAY/Suffolk University, Khanna answered "the president will be the nominee of the Democratic Party. I believe he will win the nomination decisively. He has earned the right to run for re-election based on his record."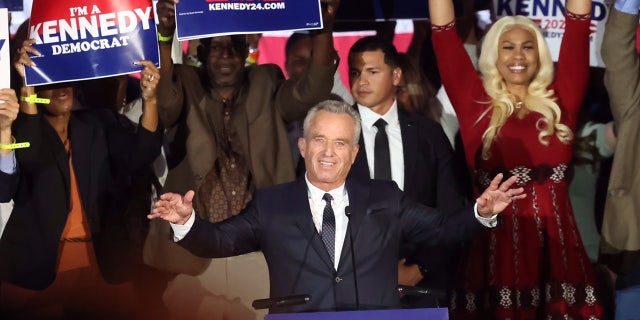 But looking ahead to the 2024 general election, Khanna stressed that "the four electoral votes in New Hampshire are going to matter and we certainly should be active in the primary in the battleground states. It would be a mistake to allow [former President Donald] Trump and [Florida Gov. Ron] DeSantis to suck all the oxygen and for us not to be making our case in key battleground states about the president's re-election."
And Khanna said the big question regarding Biden is whether he "can he make sure to be energizing the Democratic base and speaking to independent voters during the primary so that we're strong headed into the general election. My concern about ignoring New Hampshire is not that Joe Biden will win. I believe he will win. My concern is that we're allowing Trump and DeSantis and Tim Scott and Nikki Haley and Mike Pence to suck up all the oxygen without making our case of what we're doing for the economy and that puts the general election in the state at risk."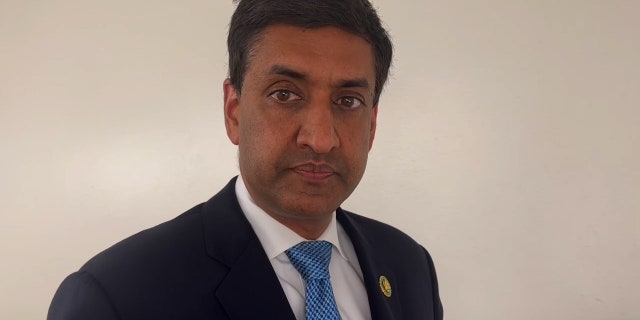 Khanna made a couple of trips to New Hampshire last year and visited Iowa last month. His travel to the early voting states sparked speculation about a White House run of his own. While he's ruled out national ambitions in 2024, political forecasters view the congressman as a potential contender in 2028.
CLICK HERE TO GET THE FOX NEWS APP
Asked about a White House run down the road, Khanna quickly answered, "I'm focused on helping the president be re-elected and I'm focused on making sure the new economic patriotism message, making sure that we're making America a manufacturing superpower, that we're revitalizing industries, is adopted by the Democratic Party."
"Our focus has to be on 2024," he emphasized.