Mithilesh Chaudhary, 21, is coughing weakly as he struggles to his feet after spending the night outside the All India Institute of Medical Sciences (AIIMS) in New Delhi.
"We slept on the sidewalk for two nights," his grandfather Bhim Lal said, as the pair waited in a line of about 100 people outside the hospital's main gate, looking for an appointment.
"He suffers from chest congestion and no one has been able to tell us exactly what the problem is. We have been to many hospitals in our district and finally a doctor from a private hospital asked us to visit AIIMS in Delhi."
INDIA IS FACED WITH DRINKING FEMALE WORKFORCE AS POPULATION INCREASES
Chaudhary, who lives 750 miles away in the state of Bihar, does not have an appointment and has not been given the name of a doctor. His only recourse is to stand in line until he manages to get one of the few slots that open every morning for those waiting outside.
His plight and that of others who queue up every day from dawn highlights the shortage of medical specialists and health workers in rural India, home to more than two-thirds of its 1.43 billion people.
Prime Minister Narendra Modi's government has built more than a dozen similar medical institutes for specialized care since he took office in 2014. The government has plans to build at least one major hospital in each of India's 761 districts.
The problem is a shortage of doctors, a shortage that is reaching critical levels as India becomes the world's most populous nation.
India's doctor-to-patient ratio reached a record high of 1.2 doctors per 1,000 patients in 1991, according to the World Health Organization (WHO), but as its population has grown, the ratio has dropped to around 0.7 in 2020.
The WHO recommended level is 1 and China, with a population comparable to India, is at 2.4.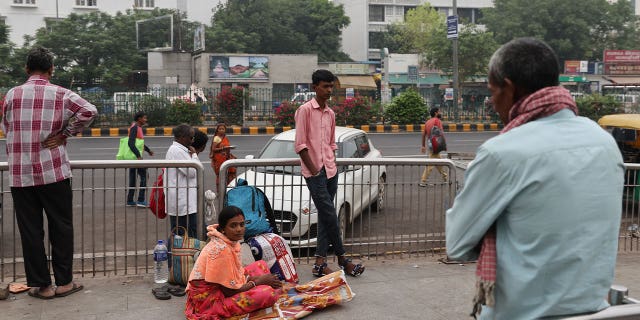 Health Minister Mansukh Mandaviya told parliament in March that India actually has a ratio of 1 doctor to 834 patients, well above the WHO level, but the number includes doctors who practice traditional forms of medicine such as Ayurveda, homeopathy and naturopathy.
WHO and medical groups like the Indian Medical Association do not include traditional medicine practitioners in their calculations.
Inaugurating the first specialized medical institute in northeast India last month, Modi said his government was trying to boost the number of doctors by setting up more medical colleges.
"This shortage has been a major barrier to quality health services in India," he said. "Therefore, our government has been working on a large scale to increase medical infrastructure and medical professionals over the past nine years."
The number of public hospitals, excluding specialized institutions, has increased by around 9% in Modi's time at the helm, government figures show.
rural gaps
INDIA Expected to Overtake CHINA as WORLD'S MOST POPULOUS COUNTRY IN NEXT 3 MONTHS: UN REPORT
The government nearly doubled the number of medical graduate positions at private and public universities to 101,043 in March from 51,348 before 2014, according to health ministry data.
More than 1.76 million students tested for those places last year.
Still, there were more than 3,000 vacancies for doctors in 31 large federal government hospitals, including more than a dozen specialized institutions, according to a response from the health ministry's parliament in February. There were more than 21,000 nurse and support staff vacancies.
At Jawahar Lal Nehru Medical College, an 800-bed hospital in Bihar's largely rural Bhagalpur district, a senior doctor said the medical department – the first point of contact for patients – for example, only had the half the number of doctors required in the last five years.
"We have to provide adequate patient care, no matter what… but with inadequate staff, the workload increases and becomes very difficult to manage, especially since we also have to teach university students," said the doctor, who does not want to be named.
Outside the big cities, the lack of specialist care is particularly acute. The government says that as of March 2022, there was a shortage of nearly 80% of surgeons, doctors, gynecologists and paediatricians in community health centers in rural India.
There were 4,485 specialists in position in these small hospitals against a requirement of 21,920, according to government figures.
CLICK HERE TO GET THE FOX NEWS APP
Specialist doctors tend to go abroad or join the private sector in metropolises and other large cities, said Dr. K. Srinath Reddy, of the non-profit Public Health Foundation of India.
"They were trained in tertiary care settings and may not be adequately skilled or emotionally aligned to rural conditions in low-resource settings," Reddy said.
Dr Vandana Prasad, technical adviser at the non-profit Public Health Resource Network, said people in rural areas tend to go to cities for treatment.
"There's a certain amount of trust in the hospitals that exist in the larger metropolitan cities and there's a kind of environment that suggests that people should seek ever more expensive or more specialized care," she said.
This was the main reason for the large number of cases and crowds outside the hospital, said Dr. Syed Ahmed, resident physician at AIIMS Delhi.
"Many cases can be treated at the primary care level," he said.