The FBI targeted pro-life groups, Catholics, and parents attending school board meetings with investigations in an effort to "inflate" the sense that they were a domestic terrorism threat, according to new whistleblower reports.
House Judiciary Chairman Jim Jordan, R-Ohio, detailed the reports in a Thursday morning news conference just minutes before three FBI whistleblowers were scheduled to testify before the committee. Jordan detailed allegations from the whistleblowers that the FBI's Washington, DC, office pressured the rest of the organization toward a political agenda.
"If you're a parent attending a school board meeting; if you're a pro-lifer praying at a clinic, or you're a Catholic simply going to mass, you are a target of the government, a target of the FBI ," Jordan said, adding that officials attempted to "inflate" their investigations to treat them as domestic and violent extremism cases.
Jordan says his committee spoke with over two dozen FBI whistleblowers in compiling its report. Three of those whistleblowers are scheduled to testify publicly before the committee Thursday morning.
FEDERAL PROSECUTORS NEAR DECISION ON HUNTER BIDEN PROBE: REPORT
The whistleblowers also faced backlash from the FBI after speaking out, they say.
2011 EMAILS REVEAL HUNTER BIDEN HELPED BUSINESS ASSOCIATES GET ACCESS TO VP BIDEN, TOP AID
Rep. Matt Gaetz, R-Fla., also detailed whistleblower claims that the Washington, DC, field office is the source of much of the "rot" within the organization.
"A lot of the rot, the committee has learned, emerges out of headquarters, out of the Washington field office," Gaetz said. "[A whistleblower] described the conflict that existed as the Washington field office put pressure on other field offices around the country to engage in law enforcement work without preaching."
Fox News Digital reached out to the FBI for comment, but they did not immediately respond.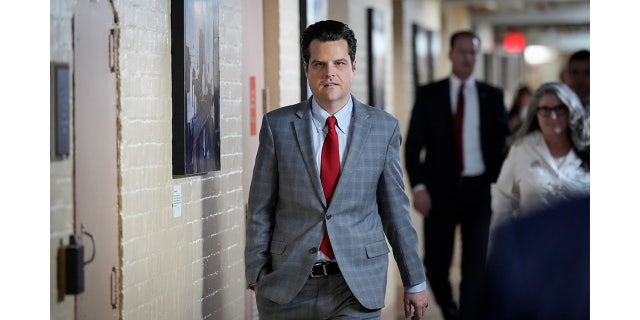 CLICK TO GET THE FOX NEWS APP
The three whistleblowers scheduled to testify at Thursday's hearing include FBI special agent Garrett O'Boyle; former FBI special agent Steve Friend, and FBI staff operations specialist Marcus Allen.